Contact Name
Ms. Lourdes A. Leon Guerrero
Contact Title
Governor of Guam
State Library Address
Guam Public Library System
254 Martyr Street
Hagatna, GU 96910-5141
United States
Contact Email Address
governor@guam.gov
Grants to State Programs
The Grants to States Program
The Grants to States Program is the largest grant program run by IMLS; it provides funds to State Library Administrative Agencies (SLAAs) using a population-based formula set by the law. SLAAs determine goals and objectives for the funds in their statutorily required five-year plan (see below). For more information, see the Grants to States program overview.
Allotments

| Year | Allotment Value |
| --- | --- |
| 2018 | $123,679.00 |
| 2019 | $124,712.00 |
| 2020 | $124,141.00 |
| 2021 | $123,845.00 |
| 2022 | $117,616.00 |
5 Year Plan

5 Year Plan Text

Each state creates a 5-year plan for its programs to strengthen the efficiency, reach, and effectiveness of library services. View all states' plans.
5 Year Evaluations

5 Year Evaluation Text

At the end of a 5-year period, each state reports their results in achieving goals and objectives projected in their 5-Year Plan. View all states' evaluations.
Project Examples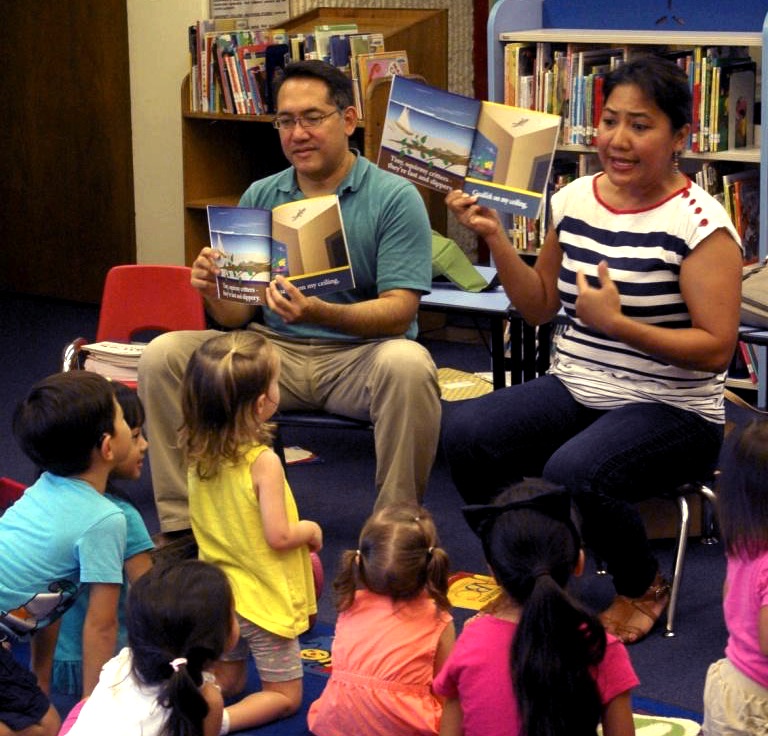 Improved Children's Literacy Programs and Services to Children
Guam Public Library System offered programs and services to children, including English language learners and those with limited educational attainment. Guam has a high percentage of individuals and families with low socioeconomic status, which can be associated with limited functional literacy or informational skills. In addition to offering new literacy programs, the library maintained existing services and outreach programs to underserved individuals, diverse families, and individuals with disabilities. Guam Public Library System also used grant funds to obtain materials from the Collaborative Summer Library Program, which supports Guam's summer reading program.
IMLS Funds: $4,424
Improve Library Services to Patrons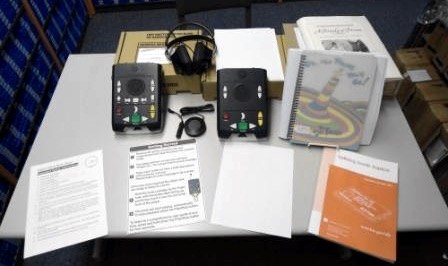 Guam Public Library System (GPLS) staff received training in innovative operations, procedures and techniques. They selected workshops or seminars that aligned with library service improvements and applied the new knowledge and skills to their work. Staff also provided support to all divisions within GPLS by procuring adequate equipment and supplies. GPLS also served as a Sub-Regional Library of Hawaii's Library for the Blind and Physically Handicapped (LBPH), which is the Regional Library for the National Library Service for the Blind and Physically Handicapped (NLS), at the Library of Congress.
IMLS Funds: $58,917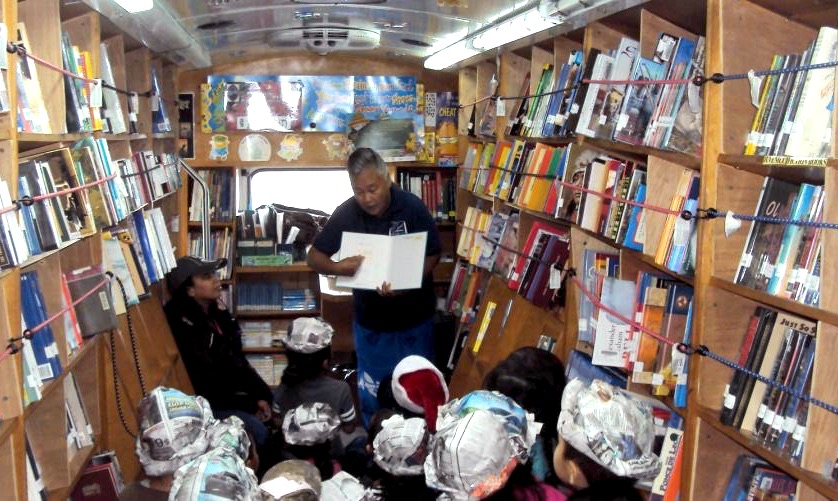 Update Technology for Guam Public Library System and Bookmobile
The Guam Public Library System (GPLS) acquired technology for its libraries and bookmobile, helping ensure staff have the necessary tools and equipment to serve the community. These updates also enabled the library to offer programs to promote lifelong learning and help residents develop 21st century skills. With grant funds, GPLS upgraded Internet services at five branch sites. The upgrade provided GPLS with higher bandwidth, a reliable connection, accessibility to library database software, and a secure network. The library also trained GPLS employees on software upgrades and offered courses in basic computer skills to the community.
IMLS Funds: $56,125
Review recent Grants to States projects from this state library in the State Program Report database.
Search the Awarded Grants Database for additional details about awards in this state or view the State Details Dashboard..
Five-Year Plan Highlights
Goal 1: Expand, support and improve library programs and services.
Projects include:

Collaboration with Community Based Organizations (CBOs)
Literacy Program (0-5 years old) "A Learning We Will Go"
Literacy Program (6-12 years old) "Come Read With Us"
Patron training for basic use of computers and internet
Goal 2: Provide training and professional development to enhance the skills of the current library workforce and leadership and improve the delivery of library and information services.
Projects include:

Training opportunities for library staff
Goal 3: Ensure equitable access to information resources and library services for individuals with disabilities.
Projects include:

Collaboration with organizations serving people with disabilities
Support Sub-Regional Library for the Blind and Physically Handicapped
Homebound delivery services
Procurement of assistive technology
Goal 4: Enable the Guam Public Library System to acquire and update technology. GPLS will provide programs and services that promote lifelong learning and support the development of 21st century skills.
Projects include:

Implement Virtual Information Center (workstations for databases)
Procure databases, subscriptions and software
IMLS Data Collection
State Library Administrative Agency Survey
The State Library Administrative Agency Survey (SLAA) provides descriptive data about state library agencies for all fifty states and the District of Columbia.
Public Libraries Survey
The Public Libraries Survey (PLS) provides national descriptive data on the status of public libraries in the United States and its territories. Explore state profiles representing more than 9,000 public library systems and over 17,000 public library outlets.