You are here
Community Catalyst Initiative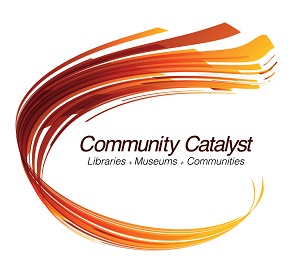 The Community Catalyst Initiative is a signature initiative of IMLS and project cooperator, Reinvestment Fund. The goal is to help libraries and museums develop a deeper understanding of how they can work with their communities to bring about positive change around a shared vision or goal.
Through the initiative, IMLS is gathering input from the library, museum, and community revitalization fields to develop frameworks, tools, and resources to support staff skill-building needed to help transform the connections libraries and museums have with their communities.
The cooperator is receiving assistance from the University of Pennsylvania's Social Impact of the Arts Project (SIAP), and IMLS is partnering with the William Penn Foundation in this effort.
Follow the Community Catalyst initiative on social media using #IMLSCatalyst. For information on how you and your institution can get involved, contact Dr. Marvin Carr, Senior Advisor for STEM and Community Engagement at mcarr@imls.gov.
Blog Posts
Post date:
February 10, 2017
Post date:
January 31, 2017
Publications