You are here
StoryCorps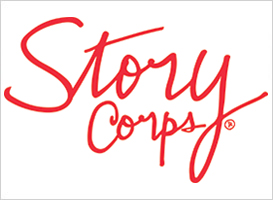 Each year, select museums and libraries with outstanding records of community service receive the Institute of Museum and Library Services' National Medal for Museum and Library Service, the nation's highest honor for museums and libraries. Beginning with the 2009 awardees, personal stories demonstrating the ongoing impact of these award-winning institutions are being documented through a cooperative agreement between IMLS and StoryCorps, a national nonprofit organization dedicated to recording, preserving, and sharing the stories of Americans from all backgrounds and beliefs.
Now Available! 2015 Medal Winners
About StoryCorps
StoryCorps' mission is to provide Americans of all backgrounds and beliefs with the opportunity to record, preserve, and share their stories. StoryCorps is currently one of the fastest-growing nonprofits in the country. Each week, millions of Americans listen to StoryCorps' award-winning broadcasts on NPR's Morning Edition. Fifty of StoryCorps' most emblematic stories have been collected in the New York Times bestseller, Listening Is an Act of Love (Penguin Press). A follow-up book, Mom: A Celebration of Mothers from StoryCorps (Penguin Press), published in Spring 2010, features inspiring stories by and about mothers. StoryCorps' major funders include: The Corporation for Public Broadcasting (CPB), The Atlantic Philanthropies, The Ford Foundation, The Annenberg Foundation, The Kaplen Foundation, and Joe and Carol Reich. StoryCorps also relies on the support from its participants and listeners. For more information, or to listen to stories online, visit StoryCorps.
News Releases
Blog Posts
Post date:
April 17, 2015
Post date:
February 12, 2015