Event Location:
University of South Carolina
IMLS's Laura Bush 21st Century Librarian program (LB21), now entering its fifteenth year, focuses on recruiting and educating the next generation of librarians and developing a diverse workforce of librarians.
On Tuesday, November 7, from 9 a.m. to 4:15 p.m. ET, IMLS, representatives from ALA-accredited LIS programs, and key library stakeholders and thought leaders will meet to discuss how to position library and information science graduate programs for 21st century practice. Members of the public are invited to watch the event via livestream and to join the conversation on Twitter with #LB21focus.
IMLS Event Livestream
IMLS is hosting a meeting to explore how the formal education component of LB21 can best support library and information science (LIS) programs to meet the needs of students and libraries and to increase diversity within the library profession.
Agenda
9:00 AM – 9:30 AM: Welcome and framing
9:30 AM – 10:45 AM: "Diversifying the Field of Professionals" panel
11:05 AM – 12:20 PM: "Skills, Expertise, and Competencies" panel
1:20 PM – 2:35 PM: "Alternative Models and Barriers to LIS Graduate Education" panel
2:55 PM – 3:55 PM: "Going Forward" panel
3:55 PM – 4:05 PM: LB21 funding opportunities
4:05 PM – 4:15 PM: Closing remarks
Detailed agenda (PDF, 122KB) available
Schedule subject to change.
Event Steering Committee
R. David Lankes* (Host), University of South Carolina
Eileen Abels, Simmons College
David Ferriero, National Archives
Miguel Figueroa, ALA Center for the Future of Libraries
Susan Hildreth,* University of Washington
Vailey Oehlke,* Multnomah County Library
Siobhan Reardon, Free Library of Philadelphia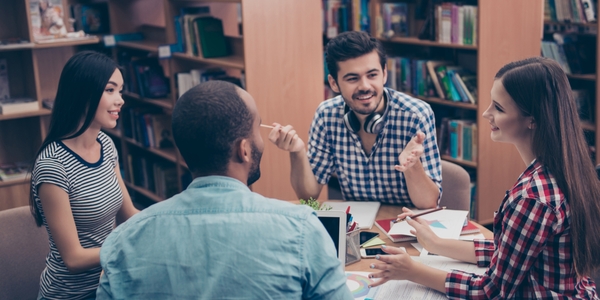 Programs:
Laura Bush 21st Century Librarian Program