You are here
Nebraska
State Library Address:
Nebraska Library Commission
1200 N Street, Suite 120
The Atrium
Lincoln,
NE
68508-2023
The Grants to States Program
The Grants to States Program is the largest grant program run by IMLS; it provides funds to State Library Administrative Agencies (SLAAs) using a population-based formula set by the law. SLAAs determine goals and objectives for the funds in their statutorily required five-year plan (see below). For more information, see the Grants to States program overview.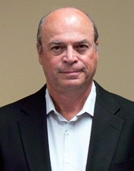 "Our top priority: Digital literacy efforts, in response to the public's demand for help in job searches and in accessing e-government information. Staff training in e-resources and devices is essential to these efforts. We'll also continue to work with children and teens to encourage a love of reading."
--Nebraska Library Commission
Read the Nebraska Library Commission interview with IMLS.
The Grants to States Program
The Grants to States Program is the largest grant program run by IMLS; it provides funds to State Library Administrative Agencies (SLAAs) using a population-based formula set by the law. SLAAs determine goals and objectives for the funds in their statutorily required five-year plan. For more information, see the Grants to States program overview.
Project Examples
Nebraska OverDrive Libraries
This statewide project used grant funds to provide a shared collection of downloadable audiobooks and e-books to over 600,000 Nebraska residents. In 2008 the Nebraska Library Commission established the downloadable audiobooks service with 24 public libraries and one school library, and in 2011, e-books were added to the collection. By the end of the project period, participation had grown to 140 libraries serving the 639,946 Nebraska residents within their service areas. Members annually contribute $.10 per person in their legal service area or a minimum of $500, which goes toward content for the collection. LSTA funds supplement this contribution and go toward the purchase of e-books and digital audiobooks for the shared collection. Through this model, the libraries can stretch their material budgets and offer many more resources to their patrons on a 24/7 basis than they could afford on their own.
IMLS Funds: $94,462
Technology Innovation
The Nebraska Library Commission established a Technology Innovation Librarian position to introduce the state's library workers to new and useful technologies, which in turn improve library services. The Technology Innovation Librarian actively pursues solutions for technology-related issues and provides regular training opportunities. Ongoing projects include a monthly TechTalk webinar; an eight-hour online conference held each February featuring library staff from around the country; basic skills modules on technology; and e-reader device workshops. Several hundred library workers have participated in sessions to develop their knowledge and abilities in using new technologies for library service delivery, and over 500 people attended this year's day-long virtual conference. Additionally, the number of libraries and library systems maintaining their websites on Nebraska Libraries on the Web increased to 53.
IMLS Funds: $79,691
Search the Awarded Grants Database for additional details about awards in this state.
View the IMLS funding by state report - Nebraska (PDF 1.04 MB) with additional information about all IMLS funding for this state (FY 2011 – FY 2016).
Five-Year Plan Highlights
Lifelong Learning
General Services and Initiatives
Improve print and digital materials and services for lifelong learning and cultural enrichment in response to Nebraskans' interests and needs.
Literacy
Support reading and literacy.
Build Nebraskans' digital literacy and other 21st century skills.
Provide programming and perform research related to library services for children and young adults. Current and proposed activities include active involvement with the national Collaborative Summer Library Program (CSLP) and commitment to purchase related materials for all Nebraska public libraries; the administration of Youth Grants for Excellence and One Book for Kids and Teens; and book reviews by the Coordinator of Children's and Young Adult Library Services.
Support and promote the Nebraska Center for the Book and associated activities, including hosting the Nebraska Book Festival and One Book One Nebraska.
Online Learning
Facilitate training and delivery of e-information to citizens via library programming and services.
Information Access
Access to E-Resources
Create, provide, and improve online/digital resources.
Support the open source-based Pioneer Consortium and other cooperative library resource sharing services.
Interlibrary Loans
Ensure timely processing and delivery of requested materials through our interlibrary loan service.
Digitization/Preservation
Work with institutions to preserve and digitize their historic collections through projects such as Nebraska memories.
Institutional Capacity
Continuing Education
Develop and improve training and continuing education for library staff through online activities and face-to-face workshops, and support and enhance the formal education of future Nebraska librarians.
Marketing and Market Research
Promote the materials and services—both traditional and nontraditional—that are available at our libraries.
Partnerships
Initiate and sustain partnerships with other entities to promote and provide improved library services. Current and proposed partnerships include Community Development Block Grants and the U.S. Department of Agriculture, Nebraska Community Foundation, League of Nebraska Municipalities, Nebraska Association of County Officials, and the University of Nebraska at Omaha Municipal Clerks' School.
Technology
Provide economy-of-scale purchasing and provision of services for Nebraska libraries through such initiatives as the NebraskaAccess program for statewide information databases and negotiated discounts for purchases and licenses made through a variety of library-related vendors.
Facilitate libraries' ability to install and sustain effective broadband Internet connectivity for customers, including our continued offer of E-Rate training and consultation for libraries.
Civic Engagement
Access to Government Information
Provide access to e-government information and forms.
Human Services
Special Services for Special Needs
Produce and distribute audio (Talking Books) and Braille materials to qualifying Nebraskans, and collaborate with schools and other facilities in providing materials to their clients who have organic reading disabilities.
Identify and analyze the needs of English language learner population groups, such as Hispanic and Sudanese immigrants, and explore options to serve their needs.
IMLS Data Collection
State Library Administrative Agency Survey
The State Library Administrative Agency Survey (SLAA) provides descriptive data about state library agencies for all fifty states and the District of Columbia.
Public Libraries Survey
The Public Libraries Survey (PLS) provides national descriptive data on the status of public libraries in the United States and its territories. Data are collected from more than 9,000 public library systems with over 17,000 public library outlets. Explore state-level profiles to find and compare totals on key data such as numbers of libraries and librarians, revenue and expenditures, and collection sizes.
Content last reviewed on
December 11, 2017