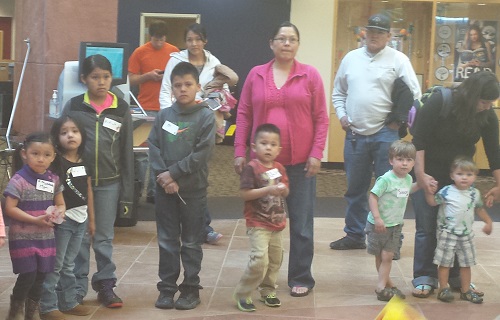 Project Snapshot
Grant Program name: National Leadership Grants for Libraries
Grant log number: LG-06-13-0203-13
Year Awarded: 2013
Recipients: Public Library Association, Association for Library Service to Children
"Libraries have moved from centering on children to a family-centric approach, and that is a critical factor for school readiness. No one is more important than the parents in a child's life. This new focus, honoring and celebrating parents' role in early literacy is critically important." – Dr. Susan B. Neuman, Professor of Childhood and Literacy Education at New York University and Lead Researcher, Bringing Home Early Literacy: Determining the Impact of Library Programming on Parent Behavior
Ask 10 different people about their experiences at their community libraries and you may get 10 different responses. Each library is unique, offering different programs that address distinct community needs. All libraries, however, have the ability to play a key role in how a child learns to read.
For years, the library profession has advocated for more parent engagement in library activities. Research consistently demonstrates that the more engaged a parent is in their child's literacy before kindergarten, the more likely their child is to have success in school. And while many local, state and national programs encourage practicing these fundamental skills at home, more people are turning to libraries to foster parent education to improve their children's early literacy.
In 2013, the Public Library Association (PLA) and the Association for Library Services to Children (ALSC), divisions of the American Library Association (ALA), undertook research that hadn't yet been considered: do parents or caregivers who engage in early literacy practices with their children affect the development of the early literacy skills they need to read?
Bringing Literacy Home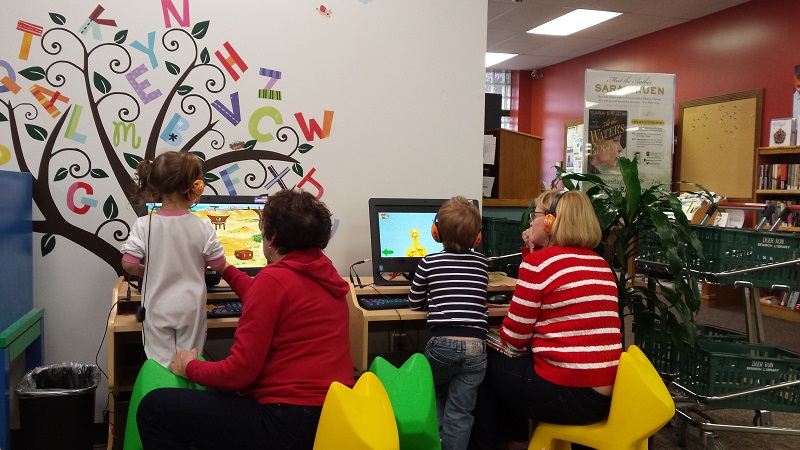 Between 2013 and 2016, more than 20 library systems were studied by Dr. Susan Neuman, professor of childhood and literacy education at New York University, and her team of researchers, Naomi Moland, Jillian Knapczyk, and Rory Schonning. Libraries studied were divided into two groups: those that had adopted Every Child Ready to Read @ Your Library programming (ECRR) and those that had not. ECRR, a parent education initiative of PLA and ALSC, stresses parent engagement in the library's early literacy practices. Today, more than 4,000 libraries across the United States use ECRR to engage parents in traditionally child-centric activities that develop children's early literacy competencies.
"When we first employed ECRR in 2000, it was a major effort that PLA undertook to not only train, but develop public librarians into educators who would work with parents. ECRR represented a pivot in the way libraries were thinking about early literacy and childhood services as public libraries," said Barb Macikas, Executive Director of PLA. "With this research by Dr. Neuman, we look forward to learning more about the effects public libraries' early childhood literacy programs have on their communities."
Transforming Story Time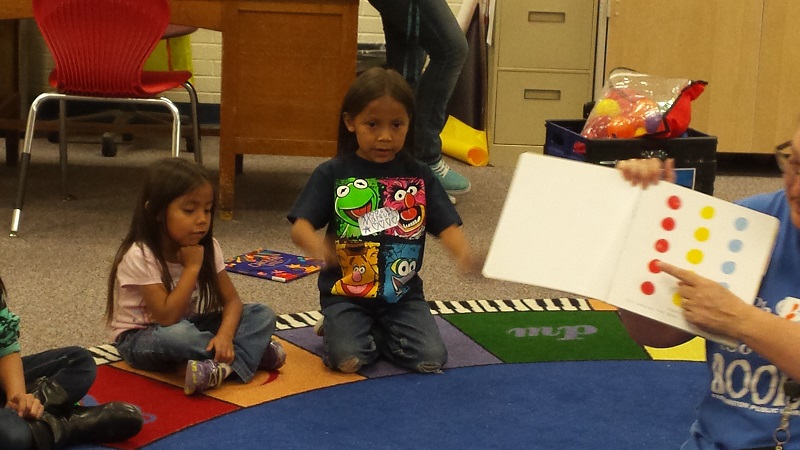 ECRR employs five simple practices promoted among parents and their children: talk, sing, read, write and play. While these practices are incorporated into many different library activities, the story time ritual seen often at libraries is, according to Neuman, "markedly different" in ECRR libraries versus non-ECRR libraries.
In ECRR libraries, parents are encouraged to join their children on the floor to participate in songs, games, chants and play. Through ECRR principles, librarians are encouraged to address parents during story time, providing suggestions on ways to expand their children's vocabulary and strengthen their early literacy skills. Parents no longer sit in the back and offer one-off assistance during story time, but are woven into the dialogue. Through this practice, parents become confident in their ability to teach and encourage their children and children, in turn, begin seeing their parents as teachers and partners in their development.
While story time is a main component of many libraries' early literacy programming, each library uses different approaches for promoting play, a cornerstone of ECRR. Some examples of play include playtime with blocks, Legos, science experiments, video game tournaments and yoga classes. The more unique, the better, as long as the activity engages both parent and child.
Constant Community Partner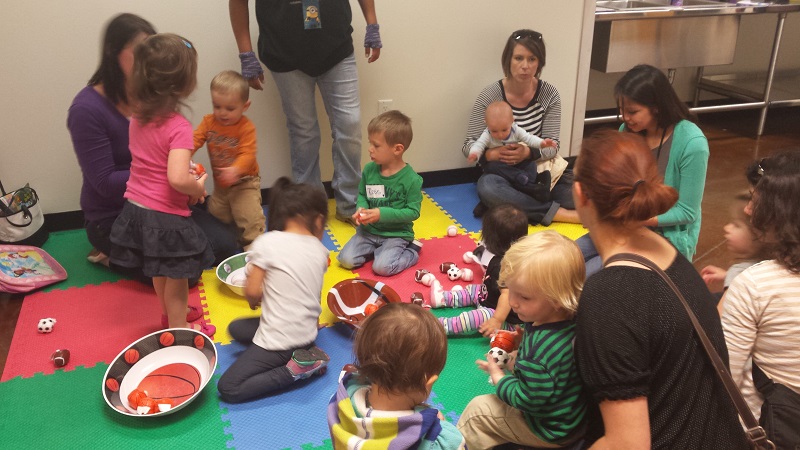 For Neuman, lead researcher of the study, ECRR takes the traditional approach of child-centric engagement and turns it on its head. "ECRR practices force libraries to look at literacy with an expansive view. Literacy is not just about reading books. It's about talking, singing, reading, writing and playing. It's all of those things that make up the literacy competency of a person."
Neuman also notes that libraries have transformed into community resource brokers and "constant community partners." Because of their active role in communities, libraries have expanded beyond their traditional role to provide other resources for the communities they serve. "Libraries are becoming a centerpiece in helping families receive food, learn about health and social services, or negotiate and interact with teachers and other educators. They are becoming a powerful resource," says Neuman.
A Continuum of Change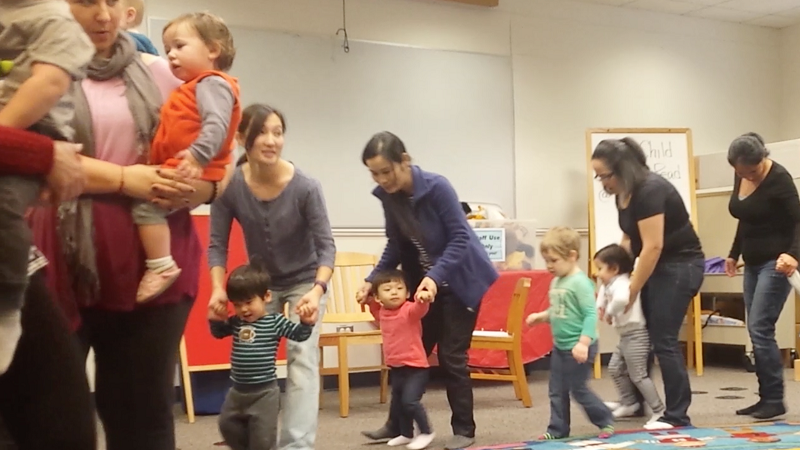 Now that the initial studies have concluded, Neuman and her team are beginning to compile their findings and make sense of the continual shift they witnessed. While many libraries may not consider themselves ECRR libraries, they have, knowingly or not, started to buy in to the importance of parental involvement and the five cornerstone skills of ECRR.
"What we found to be most interesting is that while many libraries have not officially adopted the ECRR program, the messaging around the five skills outlined in ECRR and parent engagement has become quite pervasive in the field," said Macikas.
Neuman noted that these findings show that the library field is not as dichotomous as the team originally expected. "When we think of ECRR libraries and non-ECRR libraries, it's not a dichotomy, but a continuum," said Neuman. "In our research, we saw a wide range of activities that are representing important shifts in the library community. These activities, ECRR-based or not, are drawing more community members into the libraries, transforming libraries into social centers that bring people out of isolation."
While results are studied, Neuman and her team are also attempting to more accurately define the burgeoning role of librarians without affecting library programming and other important job functions of librarians. Neuman is investigating potential impacts this focus on parental engagement can have on the wider library community. She and her researchers are also exploring how toolkits and other educational materials will help all libraries shift their focus to a more family-centric approach. "All of these changes we are seeing are subtle," said Neuman. "Subtle, but so important for early literacy."
Neuman and her team plan to release the final ECRR report in August 2017.
About the Project
Grant Program name: National Leadership Grants for Libraries
Grant log number: LG-06-13-0203-13
Year Awarded: 2013
Recipients: Public Library Association, Association for Library Service to Children
Project Contact:
Barbara Macikas, Executive Director, Public Library Association
bmacikas@ala.org
312-280-5028
Related Website: www.everychildreadytoread.org
Program
National Leadership Grants for Libraries