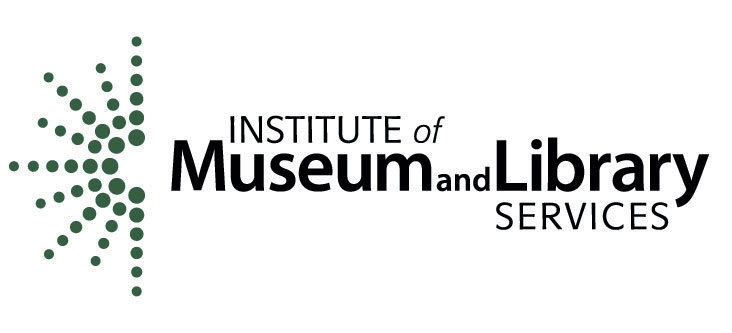 FOR IMMEDIATE RELEASE

Giuliana Bullard
IMLS Press Contact
202-653-4799 gbullard@imls.gov
Jodi Lefkowitz
Sesame Workshop
212-875-6497 jodi.lefkowitz@sesame.org

Kerri Schlottman
E-Line Media
646-580-8593 kschlottman@elinemedia.com

Calling All Youth Gamers: Contest for Original Video Games Now Open
Sponsorship of National STEM Video Game Challenge by IMLS
puts libraries and museums into play

Washington, DC—The annual National STEM Video Game Challenge, presented by the Joan Ganz Cooney Center at Sesame Workshop and E-Line Media opens today for student submissions of original video games and game designs. The National STEM Video Game Challenge, now in its third year, was inspired by President Obama's "Educate to Innovate Campaign," an initiative promoting science, technology, engineering and math education.

As a new national community Challenge sponsor, IMLS will expand opportunities for libraries and museums to support Challenge participation in their communities. Youth gaming workshops, run by E-Line Media, will occur at 20 museum and library locations throughout the United States. IMLS recognizes the value of museums and libraries as strong community anchor institutions with the requisite staff, technology, and facilities in place to serve as ideal venues to sponsor youth creativity, mentoring, and learning in game design.

"For museums and libraries, participation in the STEM Video Challenge is a natural fit," said IMLS director Susan Hildreth. "The Challenge ties into our goal to support libraries and museums that make a difference on issues of national concern. Our institutions have deep experience providing opportunities for teens to gain 21st century skills and participating in the STEM Video Challenge encourages creativity, systems thinking and problem solving."

Workshop Events and Online Resources
With support from IMLS, the Joan Ganz Cooney Center at Sesame Workshop and E-Line Media will develop tools and dynamic online museum- and library-specific content to expand the capacity of these institutions to help students create games and participate in the Challenge.
The first 19 workshops have been confirmed at the following locations and times.
February 23, 2013: 1:30-4:30pm, Philadelphia, PA
The Free Library of Philadelphia (Parkway Central Library)
March 2, 2013: 1:30-5:30pm, Rogersville, TN
Hawkins Public Library
March 6: IMLS Webwise Meeting – Teacher workshop, Baltimore, MD
Renaissance Baltimore Harborplace
March 9, 2013: 1-4pm, Thornton, CO
Rangeview Library District's Anythink Wright Farms
March 10, 2013: 1-4pm, Orlando, FL
Orlando Science Center
March 11, 2013: 10:30am-1:30pm, Orlando, FL
Orange County Library System (Downtown Branch)
March 11, 2013: 6-8pm, Winter Garden, FL
Orange County Library System (Winter Garden Branch)
March 14, 2013: 5-7pm, Lynn, MA
Lynn Public Library
March 15, 2013: 2:30-5:30pm, Cranston, RI
Cranston Public Library
March 16, 2013: 2-5pm, Providence, RI
Providence Community Library's Rochambeau Public Library
March 16, 2013: 12-3pm, Oakland, CA
Oakland Public Library, 81st Avenue Branch
March 19, 2013: 3-6pm, Rochester, NY
Rochester Public Library
March 21, 2013: 12:30-4pm, East Orange, NJ
STEM Academy
March 22, 2013: 6-9pm, Tucson, AZ
PIMA County Public Library
March 23, 2013: 10am-2pm, Seattle, WA
Museum of History and Industry
March 23, 2013: 12-3pm, Las Vegas, NV
Sahara West Library
March 26, 2013: 4-8pm, Independence, KS
Independence Public Library
March 30, 2013: 10am-2pm, Phoenix, AZ
Arizona Science Center
April 1, 2013: 8:30am-12:30pm, Columbia, MD
(8:30-9:30am is instructors' intro – 9:30-12:30 is youth workshop)
Howard County Public Library

Check the Game Design Workshop page of the Challenge website frequently to see updates and details for these events. The new 2013 National STEM Challenge website also features a mentor resource kit, a hands-on workshop guide, webinars for museum and library staff, news and resources on game design and STEM skills, and information on STEM Challenge events.


Contest Details and Prizes
The 2013 National STEM Video Game Challenge is accepting entries from U.S. students in grades five through twelve, through April 24, 2013. Students can enter as individuals or in teams of up to four students. Entries can be created using any game-making platform such as Gamestar Mechanic, Microsoft's Kodu, GameMaker, Scratch, or a written game design concept document.

Each individual winner and each member of a winning team will receive an AMD-powered laptop computer that will include game design and educational software. The winners' sponsoring school or an organization of their choice will receive a cash prize of $2000.

In 2012 more than 3,700 middle and high school youth participated in the Challenge, a 650 percent increase over its inaugural year. Twenty-eight youth were selected as winners last year and two winners from the inaugural year of the competition were invited to showcase their games at the White House Science Fair in February 2012.

For this year's Challenge, IMLS is joining returning title sponsors the AMD Foundation, Microsoft's Xbox 360, the Entertainment Software Association, new national community sponsor the Hive Digital Media Learning Fund in The New York Community Trust, and national outreach partners BrainPOP, the Corporation for Public Broadcasting PBS KIDS Ready To Learn Initiative, Learning Game Network and Edmodo.


About the Institute of Museum and Library Services
The Institute of Museum and Library Services is the primary source of federal support for the nation's 123,000 libraries and 17,500 museums. Our mission is to inspire libraries and museums to advance innovation, lifelong learning, and cultural and civic engagement. Our grantmaking, policy development, and research help libraries and museums deliver valuable services that make it possible for communities and individuals to thrive. To learn more, visit http://www.imls.gov or follow @US_IMLS on Twitter.

The Joan Ganz Cooney Center at Sesame Workshop is an independent, non-profit research center that is fostering innovation in children's learning through digital media. The Cooney Center conducts and supports research, creates educational models and interactive media properties and builds cross-sector partnerships. The Cooney Center is named for Sesame Workshop's founder, who revolutionized television with the creation of Sesame Street. Core funding is provided by Peter G. Peterson and Sesame Workshop. Learn more at www.joanganzcooneycenter.org.

E-Line Media is a publisher of game-based learning products and services that engage, educate and empower, helping to prepare youth for lives and careers in the 21st century. E-Line works with leading foundations, academics, non-profits and government agencies to harness the power of games for learning, health and social impact. Find out more at www.elinemedia.com.