2016 Medal Winners - Listen Online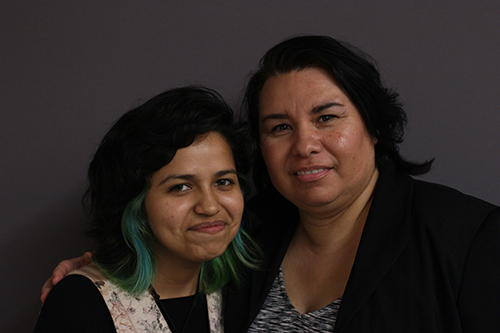 The Santa Ana Public Library
"I think it makes a difference because where the wave crashes, you could be the rocks or you could be the sand..."
Library Tutor Elizabeth Campos talks with her colleague Zulma Zepeda about her experiences volunteering at the Santa Ana Public Library and her approach to working with library patrons. We hear first from Zulma.
Transcript (PDF, 17KB)
---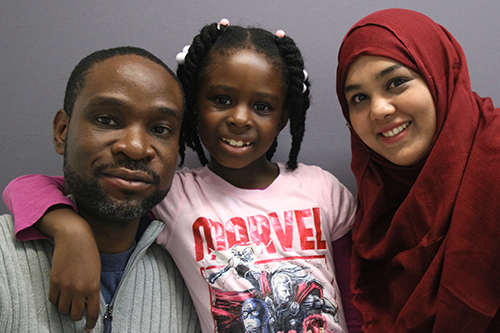 Brooklyn Public Library
"You see that spark that you've put in this child?"
Richelet Jean speaks with librarian Hasina Islam and his 7-year-old daughter, Abby, about Hasina's impact on Abby's learning, curiosity, and sense of connection to Brooklyn Public Library.
Transcript (PDF, 22KB)
---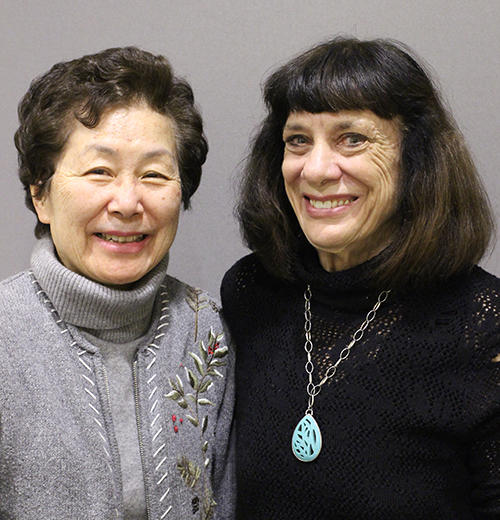 The Chicago History Museum
"That feeling of total isolation is still very vivid in my mind."
80 year old Jean Mishima, tells her friend, Nikki Smith, the story of her childhood experience in a Japanese Internment Camp during World War II and how it impacted her and her parent's lives. Jean is now president of the Chicago Japanese American Historical Society.
Transcript (PDF, 22KB)
---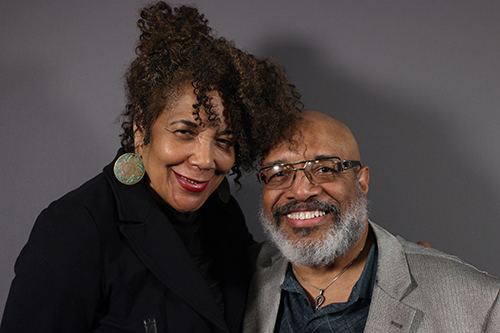 Columbia Museum of Art
"I don't think we could be closer if we were actually siblings."
Friends since childhood Brandolyn Pinkston and Burnett Gallman talk about growing up in Hartsville, South Carolina, their love of art and music, and the changes that have been made at the Columbia Museum of Art in Columbia, South Carolina where they both now live.
Transcript (PDF, 22KB)
---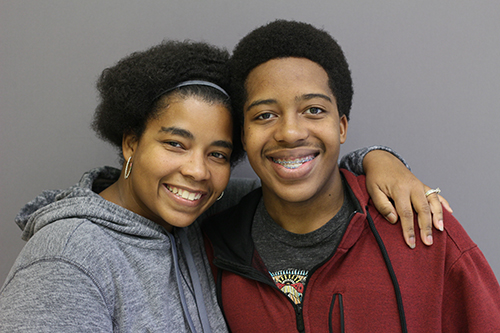 Lynn Meadows Discovery Center for Children
"I realized I had a voice..."
LaWanda Jones asks her 13 year-old son, Joseph Jones, about his involvement in the WINGS Performing Arts Program at Lynn Meadows Discovery Center in Gulfport, MS.
Transcript (PDF, 20KB)
---
Madison Public Library
"I felt like a butterfly in that I was free."
Emily Auerbach interviews Char Braxton about pursuing higher education in her 60s, what reading and libraries have meant to Char, and how writing has helped her overcome traumatic memories.
Transcript (PDF, 17KB)
---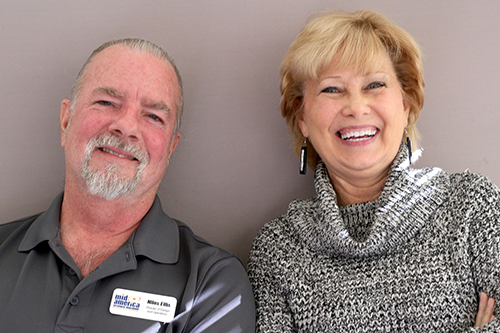 Mid-America Science Museum
"I could turn an area of the museum into a primordial existence..."
Niles Ellis, long time designer at the Mid-American Science Museum in Hot Springs, Arkansas, talks with one of his colleagues, Lori Arnold who joined his team in 2016. Niles recalls his first years at the museum when there was very little funding and how the museum has grown over the years.
Transcript (PDF, 47KB)
---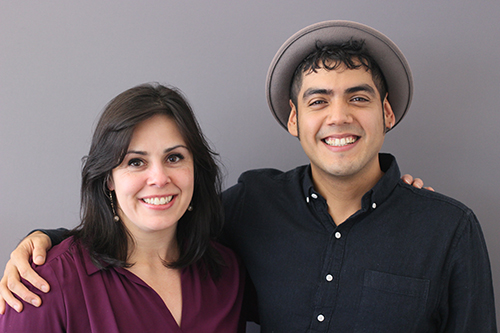 North Carolina State University Libraries
"And it's through my relationship with the library where I learned to speak. I felt for the first time that I had a voice for my communities."
Saul Flores tells his friend and librarian Marian Fragola about his interactive digital photo exhibit "Walk of the Immigrants" at North Carolina State University's James B. Hunt Jr. Library. Saul was a student at NCSU before the library exhibited his work. He explains how his family background personally connects him to the plight of undocumented immigrants.
Transcript (PDF, 19KB)
---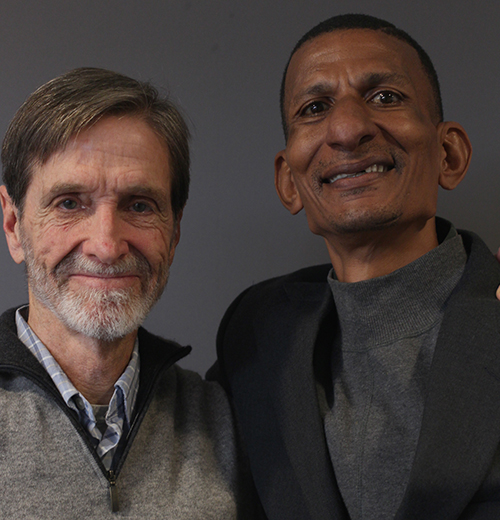 Otis Library
"They look at it as a sad thing, but they don't know what can come of us if they allow us the services..."
Joe Mercer talks to his longtime friend, David Burnett, about how David became his therapist at Reliance House - now called Reliance Health - in Norwich, Connecticut more than 30 years ago. They talk about the evolution of their relationship, the struggles Joe has faced with mental health, and what they have taught one another.
Transcript (PDF, 22KB)
---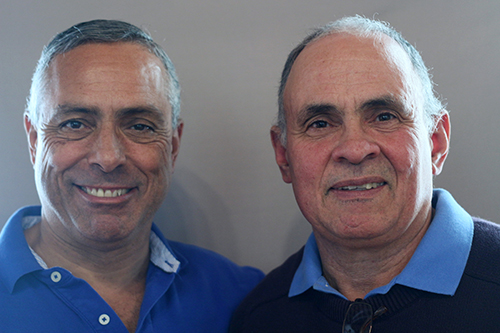 Tomaquag Museum
"Over the years, we had somewhat of a battle as to who made the better johnnycakes..."
Brothers Lonnie and Robert Shumate of the Narragansett tribe recall attending the annual August Meeting powwows and family gatherings as kids growing up in Rhode Island. They also share memories of their family and their family's love of Johnnycakes. We hear first from Robert.
Transcript (PDF, 21KB)