By Craig Hadley
Director/Curator, DePauw University Galleries & Collections
When I arrived at my museum a little less than five years ago, I inherited a permanent collection of 3,500 objects that were divided between two storage areas across our university. The fragmented storage situation made inventory, care, and access almost impossible for our small staff of two full-time employees. My overactive mind quickly worked out nightmare scenarios where our collection in the less frequently used space would flood (thanks to water and sewer lines), and cause irreparable damage to many of our most valuable objects. Something had to be done.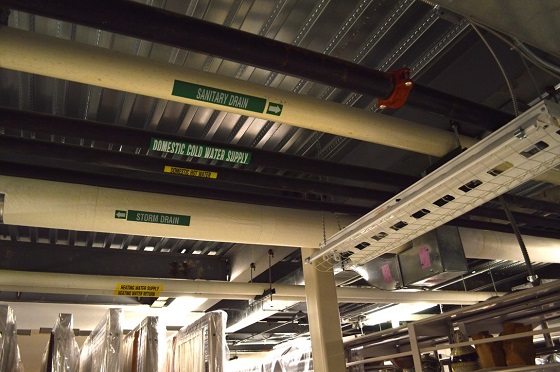 Our staff quickly devised a plan to consolidate collections in one location. The benefits would be tremendous: centralized management and increased access for students, faculty, and tour groups. And from a curatorial perspective, it would make research significantly easier for our staff. Besides, the newer space was a 13-year-old storage area whereas the secondary storage space was originally built in the early 20th century. And it lacked overhead sewer lines.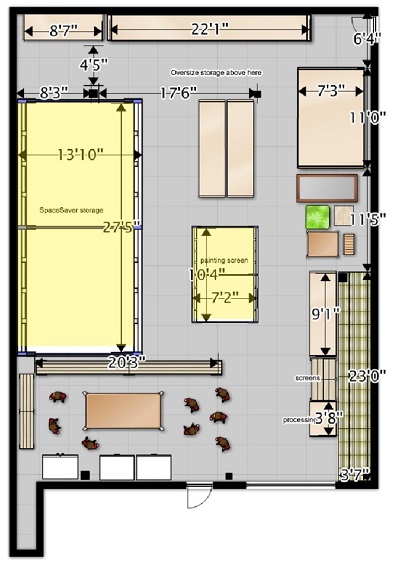 After a series of Museum Assessment Program (MAP) reviews, our staff felt confident in its ability to consolidate collections and move forward with upgrading decades-old storage furniture. Internal funding provided 16 new flat files, into which 500 works on paper were de-framed and re-housed. An old hardware cabinet, which once housed smaller, more delicate objects, was replaced with a museum-quality Delta Design unit courtesy of a National Endowment for the Humanities (NEH) Preservation Assistance Grant. And our compactor storage unit and painting racks were moved to the new space thanks to generous funding from the E. Rhodes and Leona B. Carpenter Foundation as well as our Asian Studies department.
The final piece of equipment left to replace was our antiquated painting bin system: these plywood bins lined with carpet provided little room for expansion due to their fixed shelves, and the wooden materials attracted pests and abraded delicate historic frames. With our MAP reports and re-housing plan in hand, IMLS generously funded our Museums for America proposal to replace all of our wooden bins with museum-quality art racks. The new units were ordered in October 2016, and we expect the project to take our staff and students most of 2017 to complete.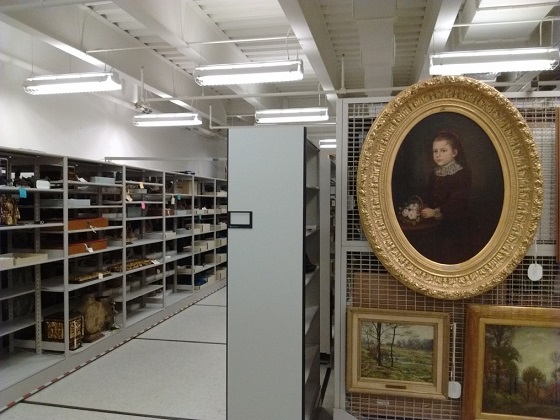 Why spend so much time worrying about storage? As stewards of our university art collection, we are obligated to ensure its safety and viability for future generations. Secondly, improved safety and organization will vastly improve our ability to leverage these resources for exhibitions, workshops, and student/faculty programming. At the end of the day, this is why our program exists—to serve students, faculty, and the community as a teaching resource. We are grateful to IMLS for helping us make proper care and access of our painting collection a reality.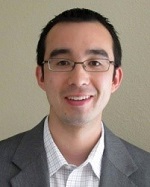 About the Author
Craig Hadley is Director and Curator of Exhibitions and University Collections at DePauw University as well as vice president for communications for the Association of Academic Museums & Galleries. He can be reached at craighadley@depauw.edu