How Libraries are Connecting Researchers and Citizen Scientists Around the World
From COVID-19 to Research in Your Own Backyard, Libraries are Advancing Science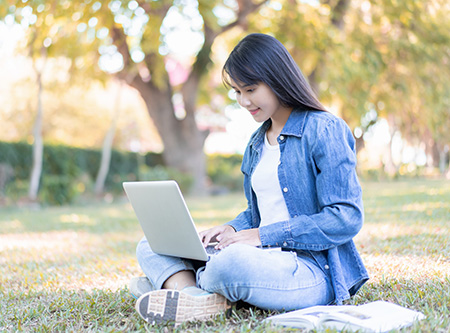 Scientists and researchers across the world are currently focusing on COVID-19 in an unprecedented level of collaboration.
With assistance from an Institute of Museum and Library Services National Leadership Grant, Indiana University Libraries, in collaboration with the Indiana University Network Science Institute and the Big Ten Academic Alliance, created a cloud-based solution for making vital data available to its member institutions. Through the Collaborative Archive & Data Research Environment project, also known as CADRE, the team at Indiana University is providing access to these vital datasets for COVID-19 research through a fellowship program.
CADRE provides researchers with access to more than 220 million scientific publications and 1.7 billion citations from leading academic datasets. When used properly, CADRE has the potential to be the largest source of research and collaboration for scientists around the world as they work to find a treatment for COVID-19.
Applicants can submit a proposal as an individual or form research teams consisting of graduate students, staff, and faculty from any university or discipline.
With the announcement of the Research Cohort for the Study of Coronaviruses fellowship program, the CADRE project is answering the White House's call to action for the scientific community to help answer COVID-19 questions.
Research collaboration isn't limited to COVID-19 or scientists. There are also opportunities for people to be involved with other important research projects from their own backyard, because when it comes to research, anyone can make a difference.
The Scotch Plains Public Library in New Jersey is encouraging the community to get involved in advancing scientific research during Citizen Science Month in April and beyond.
Citizen Science allows people of all ages, backgrounds, and abilities to become part of finding solutions for local and global issues. Projects range from Alzheimer's research to light pollution and threatened trees to weather and climate change.
Across the country, Arizona State University, in partnership with Arizona State Library, used a National Leadership Grant from IMLS to create a toolkit of citizen science resources for public libraries. Their Field Guide to Citizen Science will be featured in an upcoming live event. For more on this grant, check out ASU's Libraries as Community Hubs for Citizen Science.
About the Project
Grant Project Name: CADRE
Grant Log Number: LG-70-18-0202-18
Year Awarded: 2018
Recipient: Trustees of Indiana University
Project Contact:
Jamie Wittenberg
Research Data Management Librarian
Head, Scholarly Communication Department
Indiana University Libraries
(812) 855-7769
jvwitten@indiana.edu
Website: https://cadre.iu.edu/