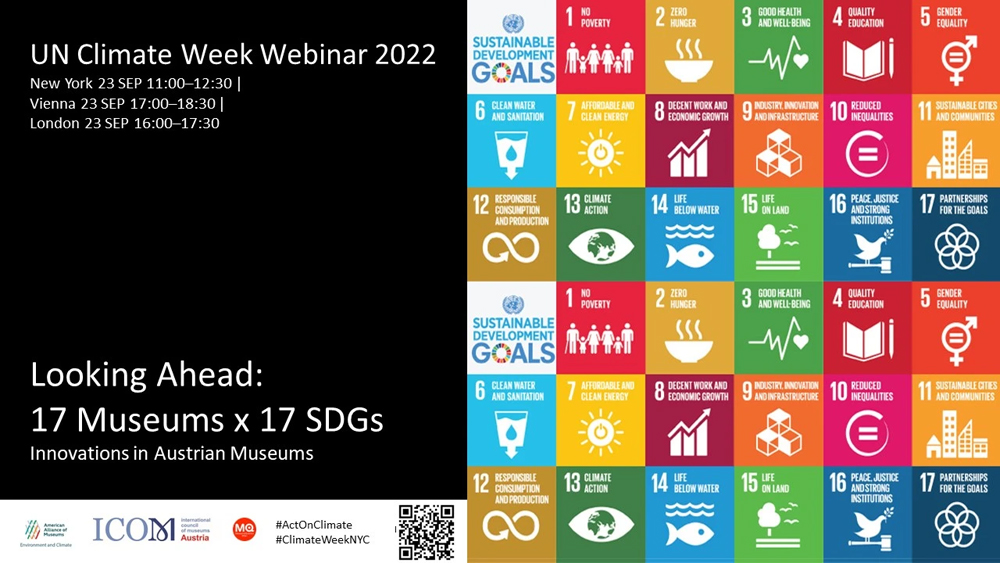 Looking Ahead: 17 Museums × 17 SDGs Innovations in Austrian Museums
Presented By: Environment and Climate Network
Date: Friday, September 23, 2022
Time: 11:00 am to 12:30 pm Eastern Time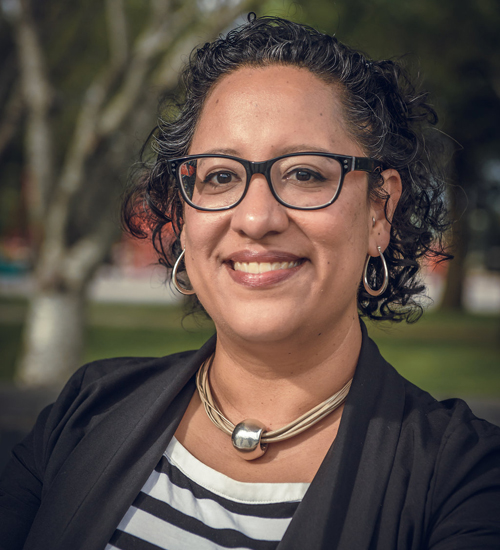 Join Laura Huerta Migus, IMLS Deputy Director, Office of Museum Services, as she provides opening remarks for the United Nations (UN) Climate Week webinar on September 23, 2022.
The UN Climate Week provides a platform for organizations and individuals to come together sparking climate action through education, engagement, and collaboration. Museums and cultural institutions have a critical voice in advancing climate action. But how can museums promote awareness through art and culture of an environmentally sound and just society? The 17×17 initiative by ICOM Austria is designed to demonstrate that museums take the SDGs seriously and can make a contribution to their implementation.
To increase solution-oriented imagining on museum strategies for fostering environmental sustainability, The American Alliance of Museums (AAM) Environment Climate Network (ECN) is sponsoring this webinar in cooperation with ICOM Austria and the MuseumsQuartier Vienna. For more information about the webinar, visit the AAM website.