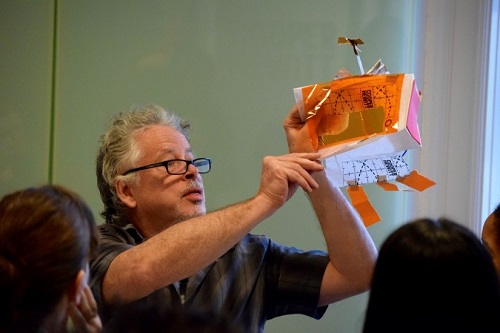 Project Snapshot
Grant Program Name: The Laboratory for New Audiences 2.0
Grant Log Number: MG-10-15-0063-15
Year Awarded: 2015
Recipient: Cool Culture
"Through the Laboratory for New Audiences 2.0, we are encouraging museum educators to begin thinking of the shared cultural authority that exists between a cultural institution and a family."
– Patricia Lannes, Project Director, Laboratory for New Audiences
New York City: Epitomizing the American Melting Pot
New York City with its widely diverse population is the idealization of the American melting pot. Today, 8.5 million people reside in the city that never sleeps, and according to the U.S. Census Bureau, it continues to be one of the most diverse cities in the world. At the same time, one in five New Yorkers live below the poverty line and have limited resources for enjoying the city's cultural institutions.
Cool Culture: Opening Doors for Cultural Experience
For sixteen years Cool Culture has partnered with 90 of New York City's premier museums, zoos and gardens to provide underserved families access to cultural resources that play a role in helping children succeed in school. Through these partnerships, Cool Culture works with 400 early childhood education programs and public schools in all five of New York City's boroughs to provide 50,000 low-income families with free, unlimited access to the city's cultural institutions.
"Families we work with have rich cultural traditions that they bring to the table," said Candice Anderson, Executive Director for Cool Culture. "These families are making their own culture in their neighborhoods. We want to disrupt the notion that these families are culture poor. In fact, they are quite rich and we want museums to think of these families as culture creators, engaging these families in two-way conversations about coming together and learning from each other's experiences."
Cool Culture realized that to make changes that address the needs of the diverse communities, systemic change would have to come from within institutions. The organization used IMLS funding to help drive that change.
"We noted that there was an interest in museum professionals, especially educators, to understand their communities," said Anderson. "The Laboratory for New Audiences 2.0 is in response to that interest – wanting to be deliberate in creating a space for professionals who want to connect and develop relationships with communities of color and spend time learning from those communities."
The Laboratory for New Audiences – Past & Present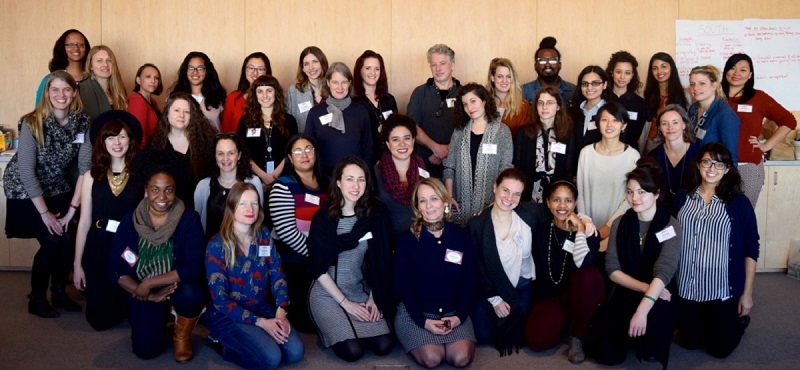 After completing their first Laboratory for New Audiences in 2014, Cool Culture took their methodology one step further by implementing the Laboratory for New Audiences 2.0, a two-year project that continues the movement of equipping museum educators with tools to attract, engage and develop diverse, low-income family audiences while also responding to the needs of these families and their communities. The program is structured to ask the question: how do museums and other cultural institutions play a role in developing children and their curiosities?
"We always find that museum staff – especially museum education staff – want more inclusivity and engagement with all communities," said Patricia Lannes, Project Director, Laboratory for New Audiences. "The project came out of the need to develop a model that gives museum educators the tools and strategies to work together in developing initiatives that inclusively engage all communities. What we have learned is that these museum educators are brokers between communities and institutions and we need to foster that relationship."
Launching the Laboratory for New Audiences 2.0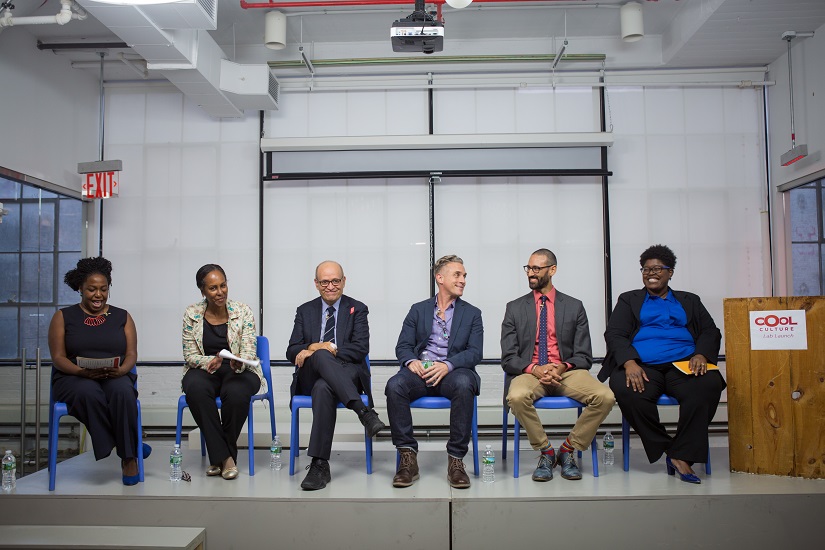 On September 28, Cool Culture launched the Laboratory for New Audiences 2.0 with an inaugural program that featured a panel discussion about the capacity for cultural institutions to address the needs of low-income, culturally-diverse families in an effective manner. Attended by more than 100 people and viewed via live stream by domestic and international viewers, the launch brought together thought leaders to discuss the impact of social movements on museums and how institutional change can happen in response to social movements by advancing equity through the arts.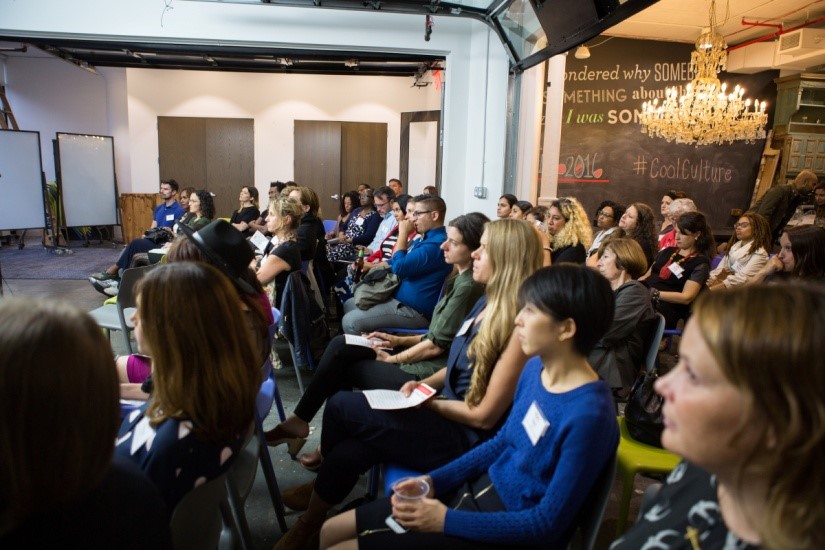 Developing Cultural Opportunities In and Out of Institutions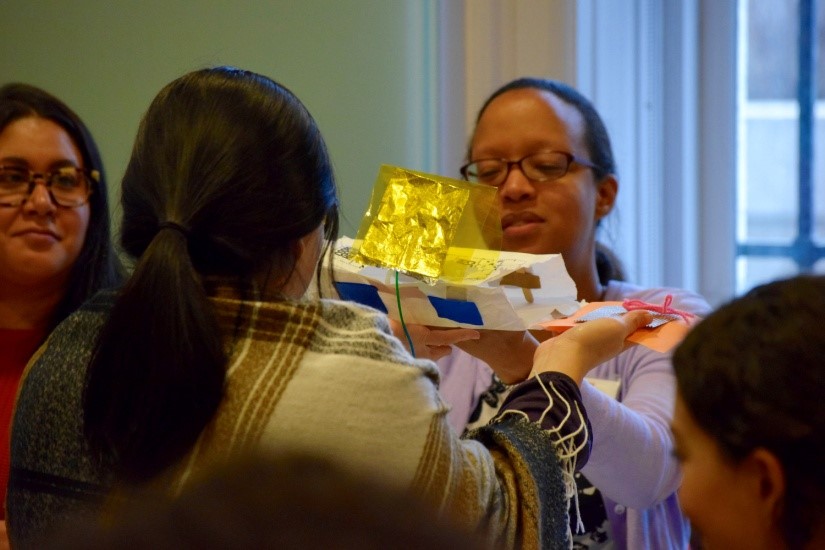 After the September launch, 35 selected museum educators from 23 New York City cultural institutions began meeting for a six-part seminar series that further explored how museums might respond to rapid shifts in demographic, cultural, social and political transformations. The six-part series also shed a light on the important role museums and other cultural institutions can play in creating and informing a democratic society.
"The lab is meant to broaden conversation about how museums can create a paradigm through which families of color, a historically marginalized group, interact with museums. What we believe at Cool Culture and what the lab is structured to do is to bring people together from all walks of life, adding their expertise to a conversation about cultural equity and participation," said Anderson.
The series encourages these museum educators to work towards systemic change in their institutions by addressing the needs of all community members while also increasing the accessibility of these institutions so that they may play a role in encouraging conversations about diversity and respond to the needs of non-traditional, low-income family audiences.
"Systemic change to address cultural equity requires buy-in from the entire institution. We are addressing how museum educators can encourage systemic change in these sessions," said Lannes.
Continuing a Community of Cultural Trust and Understanding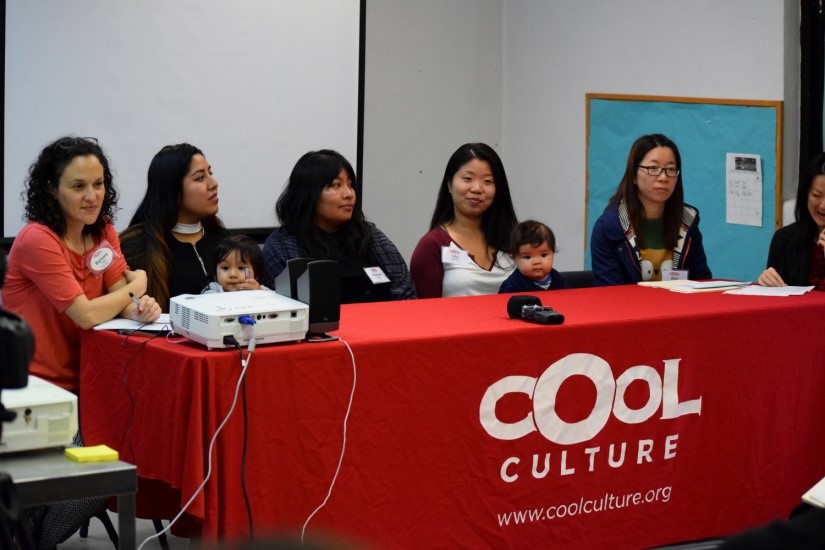 Cool Culture continues to succeed in bringing more awareness of the social movement it has brought to New York City by encouraging partners to embrace the urgency and relevancy of building a more equitable society through museum resources. It's a phenomenon that Cool Culture hopes to grow on a national level.
"The relevancy of cultural equity is very much a national issue," said Lannes. "Many different groups across the country are addressing how museums can become sanctuaries and safe spaces. . . Being able to bring these discussions to the national stage and encourage others to be cultural drivers in their communities is the next step in our journey."
In the meantime, Cool Culture is developing a toolkit for those interested in community engagement, family empowerment and advancing the role of museums in forming an effective collaboration to address the culturally-diverse needs of all who take advantage of museums, zoos and libraries.
About the Project
Grant Program name: The Laboratory for New Audiences 2.0
Grant log number: MG-10-15-0063-15
Year Awarded: 2015
Recipient: Cool Culture
Website: www.coolculture.org/lab
Project Contact:
Patricia Lannes, Project Director, Laboratory for News Audiences 2.0
516-313-1091
plannes@coolculture.org
 
Programs:
National Leadership Grants for Museums