March 24, 2022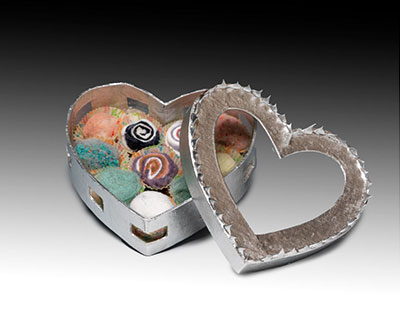 "We not only want to showcase these artists and how much their artwork forms our collection, but also celebrate being able to share them on our website." — Susie Marquez, Registrar at the Long Beach Museum of Art
As we celebrate Women's History Month in March, many of us take the opportunity to recognize and showcase the talent of female artists in museums across the country. But for the project staff at Long Beach Museum of Art (LBMA), highlighting and promoting artwork by women is a priority year-round.
Since receiving a Museums for America grant from the Institute of Museum and Library Services (IMLS) in 2019, they've been working to create and maintain digital assets focusing on their permanent collection of artworks by women artists in California.
The three-year project started with their search to hire a cataloging assistant, then an experienced fine art photographer to capture the 530 artworks in all media, including wood, enamel, painting, sculpture, photography, and artist books. Now the team is working to research and create extensive biographical and contextual information about each work and artist with the goal of providing free, online access to 530 digital images via LBMA's user-friendly and searchable online web kiosk.
"Our project aligns well with the IMLS goal of exemplary stewardship of museum and library collections and promoting the use of technology to facilitate discovery of knowledge and cultural heritage," said Susie Marquez, Registrar at the Long Beach Museum of Art.
Putting Women in the Spotlight
Both Marquez and Curatorial Assistant Amanda Baker have been working on the project since the beginning of the photography sessions in 2020. They are currently focusing on the information-cataloging phase for their collections database.
Once completed, the project will provide public access to nearly 70 years of artistic creations by Californian women, increase visibility and appreciation for LBMA's collection, and improve online access for scholarly and public use.
"My favorite part of working on the IMLS project is being able to assist with the photography process for all 530 artworks we are highlighting. It is wonderful to spend time with each piece while it is being displayed and showcased," Baker. "This process lets us become even more familiar with the art we want the public to be able to view and learn about, while providing context for the corresponding artists we are researching and cataloging. It reinforces how meaningful our project is and how much we want to share the information our collection provides about outstanding women artists."
Doing the Research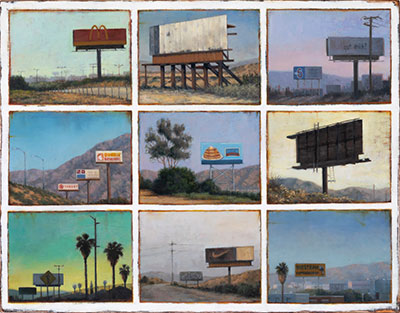 Getting to the finish line has proven to be a lengthy yet rewarding process. Marquez explained that research for each piece can take hours or even weeks; it depends on the information that is available online or in LBMA's files. The files serve as an excellent source for local women artists due to documented correspondence between the artist and LBMA's Executive Director when the piece was brought into the collection.
However, a difficult aspect for the project team has been finding living relatives or representatives of artists who have been deceased for many years in order to receive permission to use the image of their artwork on LBMA's website; making their creations available online is a key component of the project.
"Of the 718 artworks LBMA has by 318 women artists since 1950, only 203 artworks by 47 women are accessible on the web kiosk. This means 72 percent of the women's collection is not yet digitally documented or accessible online," explained Marquez. "This project will not only rectify this situation, but we hope it will encourage other institutions to collect and promote women artists in the way they deserve."
About the Project
Grant Project Name: Digital Cataloging of Women Artists in the California Art Scene, Mid-Century to Present
Grant Log Number: MA-30-19-0515-19
Year Awarded: 2019
Recipient: Long Beach Museum of Art
Project Contact:
Susie Marquez
Registrar
Long Beach Museum of Art
susiem@lbma.org
Website:https://www.lbma.org/