Six IMLS Museum Grant Opportunities Now Available
Applications Accepted Now Through November 15, 2021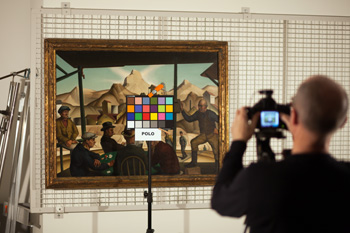 Washington, DC—Museums and related organizations across the United States have six opportunities in the coming months to apply for grants from the nation's primary source of federal funding for museum services. The Institute of Museum and Library Services is now accepting applications for six grant programs:
Applications for all six programs are due on November 15, 2021. Applicants should review the notices of funding opportunity carefully to understand each program's specific goals and objectives, which are newly formulated this year to reflect the agency's focus on championing lifelong learning, strengthening community engagement, and advancing collections stewardship and access.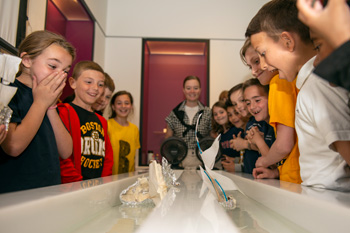 "IMLS is committed to supporting the advancement of the museum field through our funding programs," said Laura Huerta Migus, Deputy Director of the Office of Museum Services. "Museums—regardless of size, geography, and discipline—have always been valuable community resources for creating connection and creativity. IMLS looks forward to continue supporting exemplary programs, activities, and partnerships that showcase the transformative potential of museums."
Prospective grant applicants are invited to view webinars on how to choose the appropriate funding opportunity and to learn more about each grant program. Visit the IMLS website for a listing of on-demand webinars.
For questions or guidance, please contact the staff members listed on the grant program web pages.
About the Institute of Museum and Library Services
The Institute of Museum and Library Services is the primary source of federal support for the nation's libraries and museums. We advance, support, and empower America's museums, libraries, and related organizations through grantmaking, research, and policy development. Our vision is a nation where museums and libraries work together to transform the lives of individuals and communities. To learn more, visit www.imls.gov and follow us on Facebook and Twitter.
Programs
Museums for America
Inspire! Grants for Small Museums
Museums Empowered
National Leadership Grants for Museums
Museum Grants for African American History and Culture
Native American/Native Hawaiian Museum Services