You are here
Early Learning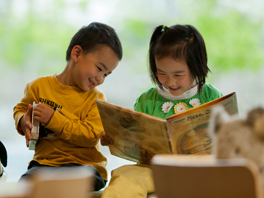 Partnership: Head Start, Child Care, and Public Libraries
This partnership between IMLS and the HHS Administration for Children and Families' Office of Head Start and Office of Child Care encourages collaboration between early childhood programs and public libraries to help meet the educational needs of young children and their families.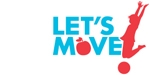 National Initiative: Let's Move! Museums & Gardens
This new national initiative will provide opportunities for millions of museum and garden visitors to learn about healthy food choices and promote physical activity through interactive exhibits and programs.
Search the Awarded Grants database for grants to programs that strengthen early learning (issue areas have only been assigned to grants awarded since FY 2009)
Events and Webinars
September 22 2015 2:00 PM Eastern
Awarded Grants
| Institution | Log Number | Program | Fiscal Year | Award |
| --- | --- | --- | --- | --- |
| OCLC Online Computer Library Center, Inc. | LG-07-14-0158-14 | National Leadership Grants for Libraries | | $207,075.00 |
| The BUILD Initiative | RE-00-14-0093-14 | Laura Bush 21st Century Librarian Program | | $314,884.00 |
| Board of Trustees, University of Illinois at Urbana-Champaign | RE-06-09-0094-09 | Laura Bush 21st Century Librarian Program | | $364,925.00 |
| Carroll County Public Schools | RE-06-10-0097-10 | Laura Bush 21st Century Librarian Program | | $578,818.00 |
| University of Wisconsin System | RE-06-13-0069-13 | Laura Bush 21st Century Librarian Program | | $140,071.00 |
| University of Denver, Morgridge College of Education | RE-71-12-0016-12 | Laura Bush 21st Century Librarian Program | | $499,006.00 |
| Colorado Seminary | RE-01-09-0009-09 | Laura Bush 21st Century Librarian Program | | $917,891.00 |
| McDaniel College | RE-01-12-0027-12 | Laura Bush 21st Century Librarian Program | | $239,649.00 |
| Texas Woman's University | RE-01-12-0028-12 | Laura Bush 21st Century Librarian Program | | $469,999.00 |
| University of Houston - Clear Lake | RE-01-12-0035-12 | Laura Bush 21st Century Librarian Program | | $463,857.00 |