Summer Reading Programs Reimagined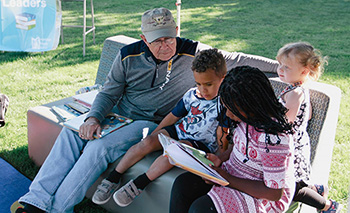 Summer is officially here. Normally, this would mean daily trips to the pool, summer camp, and afternoons spent at the local public library reading and participating in annual summer reading programs. But for many, COVID-19 has changed what this summer is going to look like.
Fortunately, you can still pick up a good book and use your imagination to escape into a story. Over the past few months, we have seen public libraries reimagine the way they operate to meet the needs of their communities during these unprecedented times. And thankfully, many libraries have found ways to move their summer reading programs online—even revamping or expanding them.
Programs may look different from state to state and sometimes even library to library, but here are a few examples:
Wondering what your local or state library is offering this summer? Check out their websites to learn more. These reading programs are a fun, free way to engage with your community and challenge yourself over the summer. The only question remaining is which book to start with.
Photo courtesy of Meridian Library District.