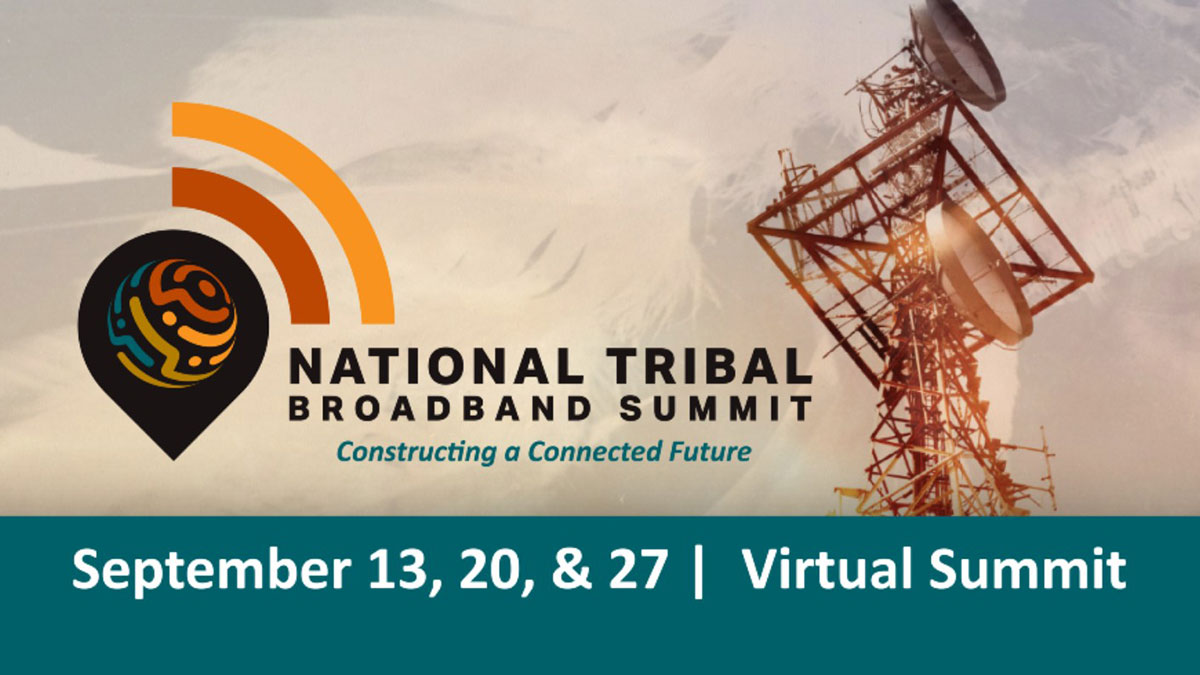 The Department of the Interior (DOI) will convene Tribal broadband industry experts to discuss how to make the best use of Bipartisan Infrastructure Law (BIL), Federal Broadband Connectivity Grant funds for Tribes, and how to plan for the future of wireless networks and digital economies on Tribal Lands.
The Summit will take place over 3 days:
Tuesday, September 13, 1:00 PM - 6:00 PM EDT
Tuesday, September 20, 1:00 PM - 6:00 PM EDT
Tuesday, September 27, 1:00 PM - 6:00 PM EDT
The 2022 National Tribal Broadband Summit will provide a platform for leaders across the broadband deployment ecosystem to share best practices, new ideas, and lessons learned from their real-world experience bringing broadband service to Tribal Lands.
Broadband and wireless access on Tribal Lands is complicated by landownership questions, the need for federal appraisals, rights-of-way permits, obtaining environmental impact assessments, and further understanding the unique jurisdictional complexities on Tribal Lands and the federal trust responsibility.
The annual National Tribal Broadband Summit is part of the Biden-Harris administration's ongoing efforts to close the digital divide and builds on an all-of-government approach to uplift Tribal sovereignty in the digital arena to ensure Tribal lands are fully connected. The Summit aims to collaborate with federal partners, Tribal nations, and organizations to make broadband development on Tribal lands less burdensome and share information to provide an overview of the other critical components to achieving full broadband access and adoption on Tribal Lands: new technologies and innovative partnership solutions to fully support tribal self-governance.
Visit the Department of the Interior website to learn more.