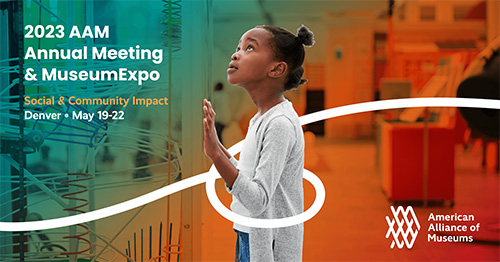 The 2023 AAM Annual Meeting & MuseumExpo is the world's largest museum conference and offers exciting new programming, networking opportunities, and sessions. Attendees include museum professionals, directors, curators, financial officers, exhibit design professionals, and educators.
Please visit our booth #1816 in the Federal Pavilion to learn more about museum grant programs, talk to staff about your project ideas, and discover Museums for Digital Learning, an IMLS initiative to help you make your digital content available to K-12 classrooms across the country.
IMLS Sessions and Speakers:
Saturday, May 20, 2023 2:00 PM - 3:00 PM MDT Grant Makers In Conversation: Social & Community Well-Being and Museums
Location: 2C/3C, Colorado Convention Center
Join us for a lively conversation with leaders engaged in providing philanthropic support for museums. Reflecting on this year's conference theme, panelists will share their perspective on the museum sector's contributions to social and community well-being. They will also offer insight into how their grant making supports museum leaders and staff seeking to make a difference in their communities.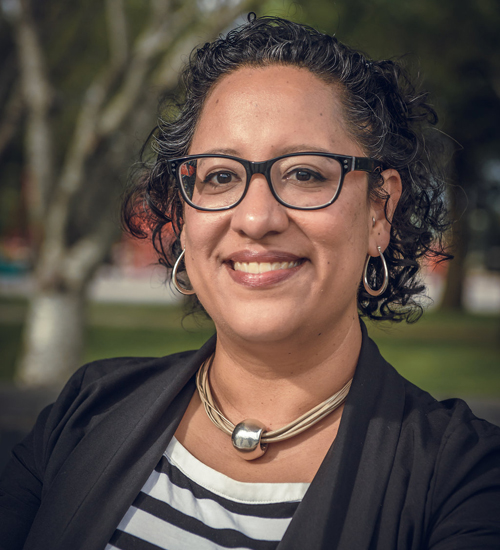 Speakers:
Laura Huerta Migus, Deputy Director for Museum Services, Institute for Museum and Library Services
Linda C. Harrison, Director and CEO, The Newark Museum of Art
Rocio Aranda-Alvarado, Program Officer, Creativity and Free Expression, The Ford Foundation
Deborah Cullen-Morales, Program Officer, The Andrew W. Mellon Foundation

2023 AAM Annual Meeting & MuseumExpo Resources:
Event Location
Colorado Convention Center
Denver, CO