Join IMLS at the 2023 DLF Forum in St. Louis, MO, November 12-16, 2023. Senior Program Officer, Ashley Sands, Office of Library Services - Discretionary, will serve on the Funding Possibilities: Programs, Priorities, and Trends panel.
The DLF Forum, Learn@DLF, and NDSA's Digital Preservation are multi-day experiences for learning, networking, and skill-building seeking to inspire and connect a community of digital library, museum, archives, and cultural heritage practitioners.
IMLS SESSIONS and PANELS:
Tuesday, November 14, 2023 11:30 AM - 12:15 PM CST Funding Possibilities: Programs, Priorities, and Trends
Location: Grand B
Program officers from public and private funders will engage in a moderated discussion about funding for digital library projects. The discussion will focus on the kinds of projects that are the best fit for each funder, themes and trends from funded projects, and tips for proposing competitive projects.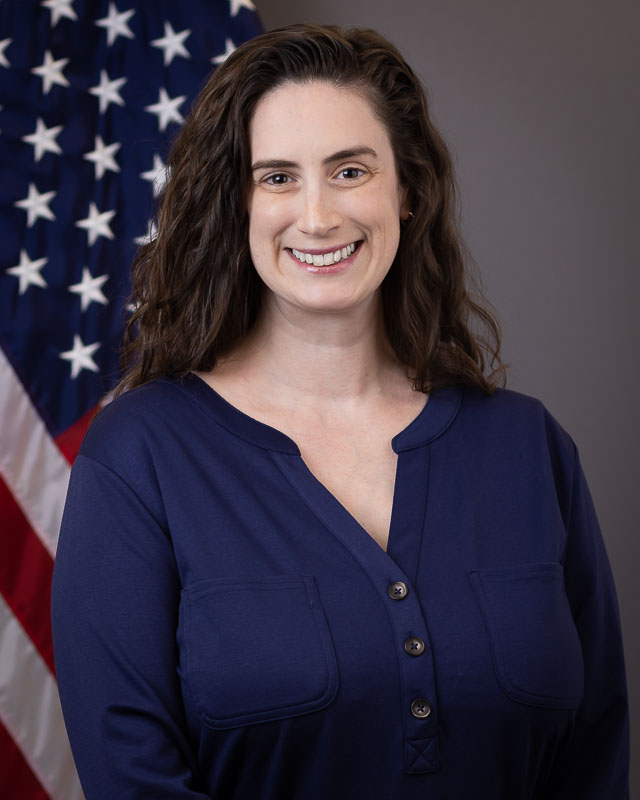 Moderator: Rita Johnston
Panelist:
Ashley Sands, Senior Program Officer, Institute for Museum and Library Services
Sharon Burney, Council on Library & Information Resources (CLIR)
Patricia Hswe, Andrew W. Mellon Foundation
Martin Halbert, National Science Foundation (NSF)
Nancy Melley, National Historical Publications & Records Commission (NHPRC)
Jennifer Serventi, National Endowment for the Humanities (NEH)

SESSIONS FEATURING IMLS-FUNDED PROJECTS
Sunday, November 12, 2023 9:00 AM - 12:15 PM CST S02: Fedora 6.x Features, Functionality, Migrations and Integrations
Location: Grand B
This workshop will provide participants an opportunity to work directly with a Fedora 6.x test environment to explore resource management, understand the role of OCFL, execute a sample migration using available tools and test some of the new features that can be integrated into your Fedora ecosystem. We will complete a sample migration using the Migration Toolkit, a series of instructional modules created from an IMLS grant-funded project, and gain experience working with the migration utility and validator tools.
Speaker: Arran Griffith
Tuesday, November 14, 2023 10:15 AM - 11:00 AM CST DLF Climate Justice Working Group Working Session
Location: Grand A
The DLF Climate Justice Working Group formed in 2021 to build community among digital library practitioners seeking to learn and organize around climate justice initiatives. We meet virtually in-between Forums, and we invite current and new participants at the Forum to join us for a conversation around initiatives and build connections between colleagues seeking to advance climate work in libraries. During this meeting we will: 1) Provide updates on IMLS grant awarded to the CLIR DLF to create a climate resiliency training for library professionals and gather ideas from participants. 2) Plan additional Climate Justice Working Group activities, discussions, and initiatives. 3) Share on ideas and information about climate work in libraries. 4) Discuss how to get involved with working group.
Moderator: Gayle Schechter, Digital Library Federation Program Associate, Council on Library and Information Resources
Speakers:
Justin Wadland, Michigan State University Libraries
Lisa Spiro, Rice University Fondren Library
Wednesday November 15, 2023 5:30 PM - 7:00 PM CST DigiPres Reception + Poster Session
Location: Midway West
Creating Collaborative Structures for Inclusive Digital Archives. This poster presents an IMLS-funded project focused on digital community digital archive, highlighting the successful formation of the Greater SWVA Digital Collaborative and strategies for collaborating with regional communities. This project prioritizing digital access to unique collections curated by the community.
Speakers:
Wen Nie Ng, Virginia Polytechnic Institute and State University
Alex Kinnaman, Virginia Polytechnic Institute and State University
Nathan Hall, Penn State University

2023 DLF FORUM RESOURCES
Website
Schedule
Registration
Event Location
St. Louis Union Station Hotel
1820 Market Street, St. Louis, MO