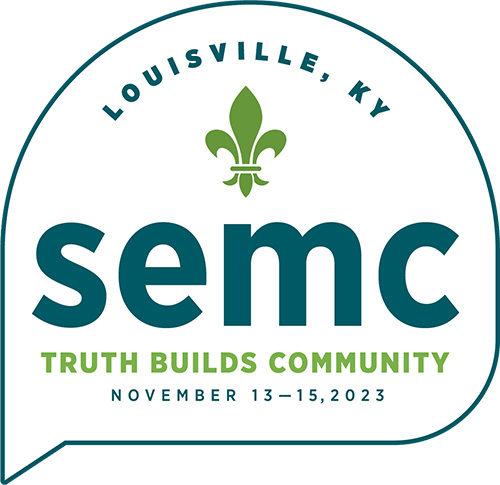 2023 Southeastern Museums Conference (
SEMC)

Annual Meeting
Truth Builds Community
November 13 - 15, 2023
SEMC is the major regional networking organization for museums and their staff in the southeastern states and holds perhaps the largest and most diverse constituency of states among all of the regional museum associations. The 2023 SEMC Conference theme is Truth Builds Community. Visit the IMLS table in the Expo Hall - Archibald Ballroom, West Tower, 3rd Floor, to discuss our grant programs, funding opportunities, publications, and meet key staff members from the Office of Museum Services and the Office of Communications.
Visit the 2023 SEMC website for more information.
SESSIONS FEATURING IMLS-FUNDED PROJECTS
Tuesday, November 14, 1:30 PM - 4:00 PM ET Building Creative Confidence: Experience Accessible Programming for All
Location: Kentucky Science Center, 727 W Main St, Louisville
In this interactive workshop at the Kentucky Science Center, participants will have the opportunity to learn about and practice accessible programming happening across Museum fields and participate in example sessions and classes created for groups with various abilities and needs. The Taubman Museum of Art received a three-year grant from IMLS to launch its Happy HeARTs program, built to serve individuals with varied physical, intellectual and emotional abilities through therapeutic art processes. This programming provides opportunities for sensory-friendly interactions with exhibits as well as purposeful play and artistic expression with the goals of supporting participants in learning new skills.
Speakers:
Katrina King-Singh Community Access & Engagement Manager, Taubman Museum of Art
Michael Hudson Museum Director, American Printing House for the Blind
Veronica Greenwell Senior Management of Education Engagement
Event Location
The Galt House Hotel
Louisville, Kentucky