Deadline: The FY 2019 deadline was December 3, 2018.
Applications: Please visit http://go.nps.gov/sat for more information.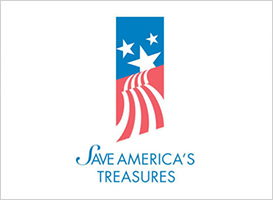 Save America's Treasures is a National Park Service grant program in collaboration with the Institute of Museum and Library Services, the National Endowment for the Arts, and the National Endowment for the Humanities.
Designed to support the preservation of nationally significant historic properties and collections, the grant program is competitive and requires a dollar-for-dollar match. Buildings and collections that have previously received SAT grants are not eligible to receive a second grant for the same building or collection. For a list of all previously funded SAT projects, visit the American Architectural Foundation's treasure map at http://www.archfoundation.org/category/save-americas-treasures.
News Releases:
$4.8 Million in Grants Go to "Save America's Treasures"
National Park Service Accepting Proposals for the Save America's Treasures Grant Program