Contact Name
Ms. Robin Westphal
Contact Title
State Librarian
State Library Address
Missouri State Library
600 West Main
P.O. Box 387
Jefferson City, MO 65102-0387
United States
Contact Email Address
robin.westphal@sos.mo.gov
Grants to State Programs
The Grants to States Program
The Grants to States Program is the largest grant program run by IMLS; it provides funds to State Library Administrative Agencies (SLAAs) using a population-based formula set by the law. SLAAs determine goals and objectives for the funds in their statutorily required five-year plan (see below). For more information, see the Grants to States program overview.
Allotments

| Year | Allotment Value |
| --- | --- |
| 2018 | $3,000,439.00 |
| 2019 | $3,037,797.00 |
| 2020 | $3,131,845.00 |
| 2021 | $3,160,515.00 |
| 2022 | $3,139,047.00 |
5 Year Plan

5 Year Plan Text

Each state creates a 5-year plan for its programs to strengthen the efficiency, reach, and effectiveness of library services. View all states' plans.
5 Year Evaluations

5 Year Evaluation Text

At the end of a 5-year period, each state reports their results in achieving goals and objectives projected in their 5-Year Plan. View all states' evaluations.

"As library service continues to evolve, our priorities will as well. Our focus remains on assisting with resource sharing, technology-focused programs and training and improving connectivity and infrastructure. We do all of this through a mix of competitive grants and support of statewide services and programs."
--Robin Westphal, State Librarian, Missouri State Library
Project Examples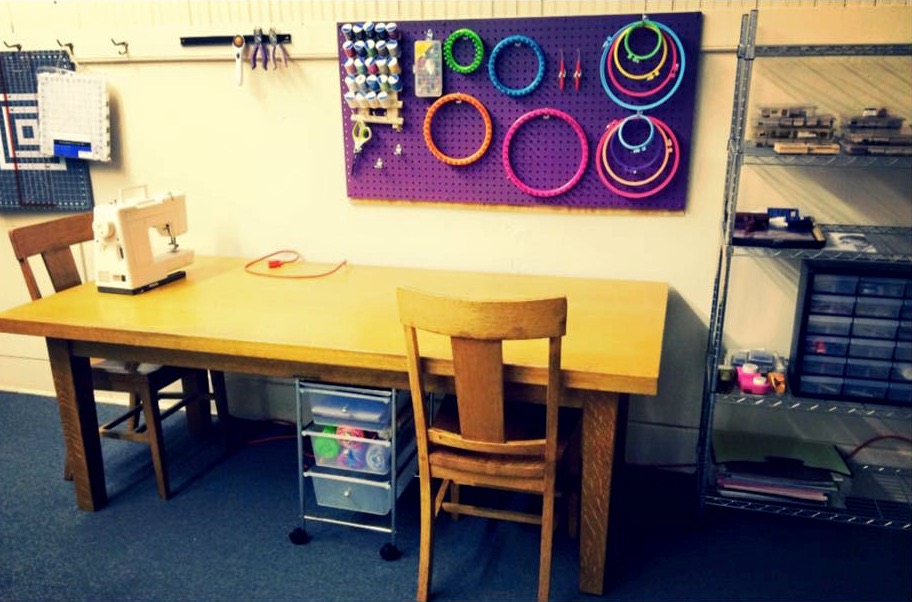 Library Service Improvement: Next Level Makerspace
Library Service Improvement sub-grants from the Missouri State Library provide funds for projects that meet LSTA priorities but fall outside of the scope of regular grant programs. The Nevada Public Library created a Next Level Makerspace for patrons ages twelve through nineteen. There are five zones within the makerspace designed to allow tweens, teens and young adults to: (1) produce audio and video in the Visionary Zone; (2) create and work with textiles and crafting supplies in the Crafty Zone; (3) work and experiment with technology and circuitry in the Hacker Zone; (4) explore culinary creations in the Delish Zone; and (5) build projects with tools in the Engineer Zone.
IMLS Funds: $6,266.00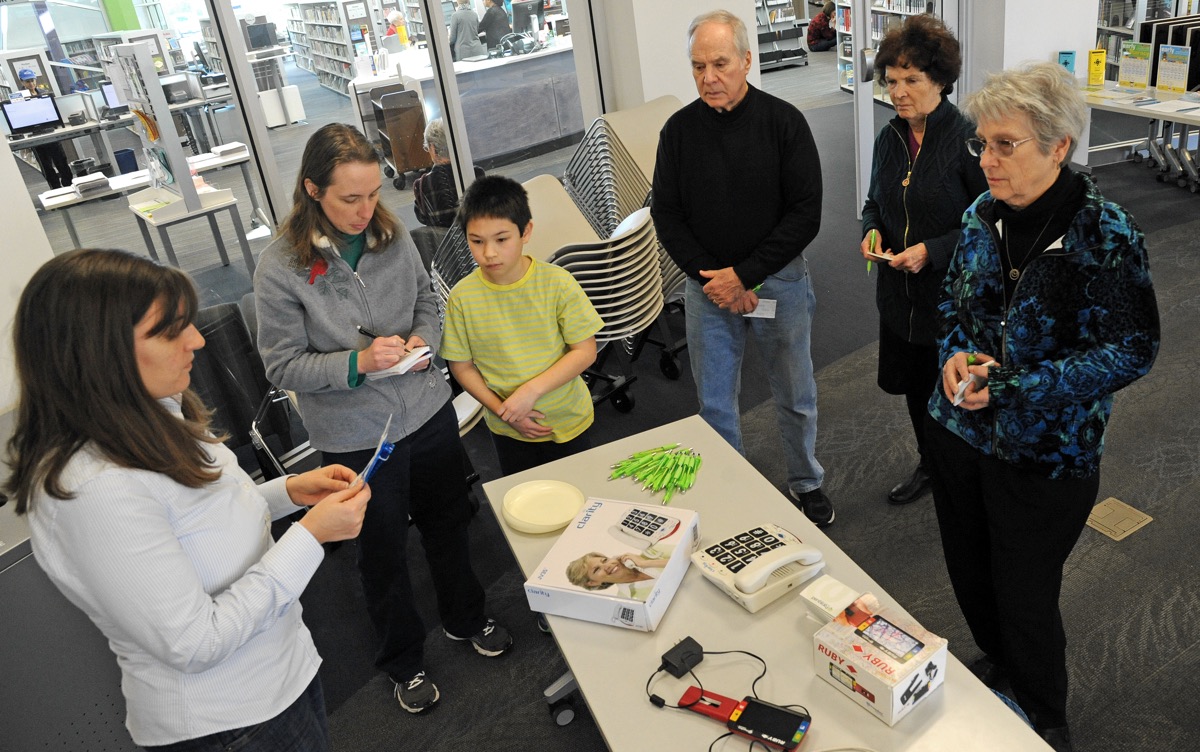 Spotlight on Literacy Grant- St Louis County Health Literacy
The Missouri State Library's Spotlight on Literacy grants provided funds to create new or grow current programs that encourage reading, language skills development, academic improvement, job skills, digital literacy, financial literacy, and health skills development. The Saint Louis County Library supported individuals' efforts to advance their health literacy by promoting healthy eating, well-being, and exercise. To support these efforts, the library provided classes that emphasized healthy eating and healthy living at three branches. Several of the classes incorporated nutrition programs that highlighted cooking skills, how to shop for healthy foods, and discussed affordable healthy eating. Other classes were on exercise, driver safety, consumer awareness and protection, overcoming health restrictions, retirement, and aging wisely.
IMLS Funds: $24,842.00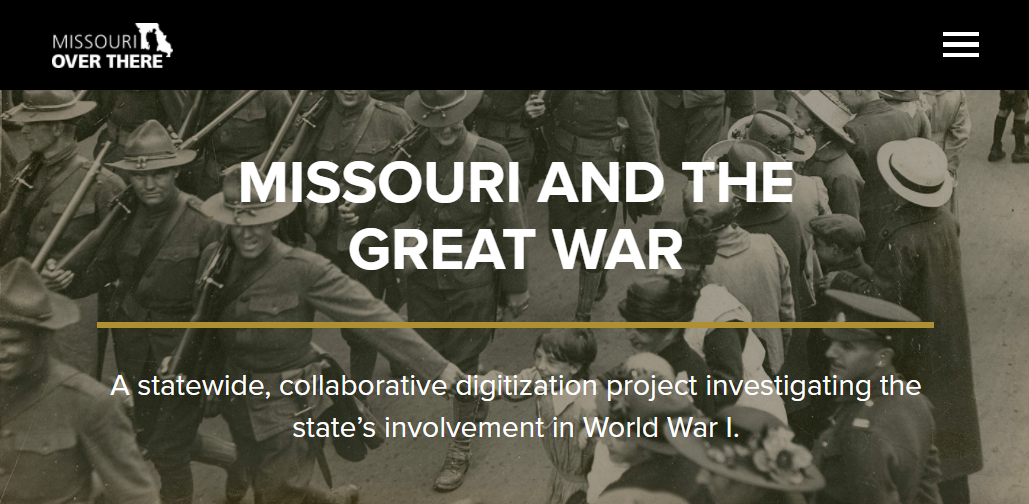 Digital Imaging- Missouri Over There
The Missouri State Library's Digital Imaging grant program provided funding for eligible libraries and cultural heritage partners to digitize, store and expand web access for important historical and cultural collections. Digital Imaging grants support the creation of digital collections at institutions while also expanding access to those collections via the Missouri Digital Heritage database and website. The Springfield-Greene County Library District continued digitizing documents pertaining to Missouri's World War 1 history, contributing to the Missouri Over There project. This phase digitized 101 collections from 14 institutions and 2 private collections. Materials selected represented the Missouri mule and horse industries, civilian support efforts through the Red Cross, service of the Missouri National Guard on the Mexican border, surviving military records of Missouri soldiers, and the memorialization of Missouri soldiers.
IMLS Funds: $74,694.00
Review recent Grants to States projects from this state library in the State Program Report database.
Search the Awarded Grants Database for additional details about awards in this state or view the State Details Dashboard..
View the IMLS funding by state report - Missouri (PDF 1.04 MB) with additional information about all IMLS funding for this state (FY 2011 – FY 2016).
Five-Year Plan Highlights
Goal 1: Missourians have expanded services for learning and equity of access to quality library resources, services and technology to support individuals' needs for education, lifelong learning, and digital literacy skills.
Projects include:

Resource sharing, including interlibrary loan and bibliographic discovery
Support libraries' transition from print-based to electronic library services
Digitization program
Broadband connectivity and technology infrastructure support
Monitor and support network development
Grants and other funding
Goal 2: Strengthen and expand both quality and availability of library services appropriate to meet the educational, cultural, intellectual, workforce, personal and social development needs of Missourians, particularly persons with difficulty using the library and underserved rural and urban areas.
Projects include:

Wolfner Talking Book and Braille library services
Literacy skills development programs
Life skills development programs
Workforce development programs
Business and economic development programs
Children and youth services programs development
Adult and senior services programs development
Underserved populations programs development
Grants and other funding
Goal 3: Current library workforce and leadership possess enhanced skills to advance the effective delivery of library and information services.
Projects include:

Monitor library service trends, issues, and opportunities
Consultant services
Library staff skills trainings
Data analysis (impact and value of library services)
Library science resources collection
Grants and other funding
IMLS Data Collection
State Library Administrative Agency Survey
The State Library Administrative Agency Survey (SLAA) provides descriptive data about state library agencies for all fifty states and the District of Columbia.
Public Libraries Survey
The Public Libraries Survey (PLS) provides national descriptive data on the status of public libraries in the United States and its territories. Explore state profiles representing more than 9,000 public library systems and over 17,000 public library outlets.