You are here
Ohio
State Library Address:
State Library of Ohio
274 East First Avenue
Suite 100
43201
Columbus
,
OH
The Grants to States Program
The Grants to States Program is the largest grant program run by IMLS; it provides funds to State Library Administrative Agencies (SLAAs) using a population-based formula set by the law. SLAAs determine goals and objectives for the funds in their statutorily required five-year plan (see below). For more information, see the Grants to States program overview.

"Supporting digitization efforts to improve the ability of library users to discover and use information resources remains a high priority. We continue working to broaden access to the State Library's collection and fully develop the Ohio Digital Network to provide the public with expanded access to the wealth of information available through the Digital Public Library of America. We will also continue to support efforts focused on early childhood literacy, resource sharing, and assisting libraries with developing their capacity as community anchor institutions."
-- Beverly Cain, State Librarian, State Library of Ohio
Project Examples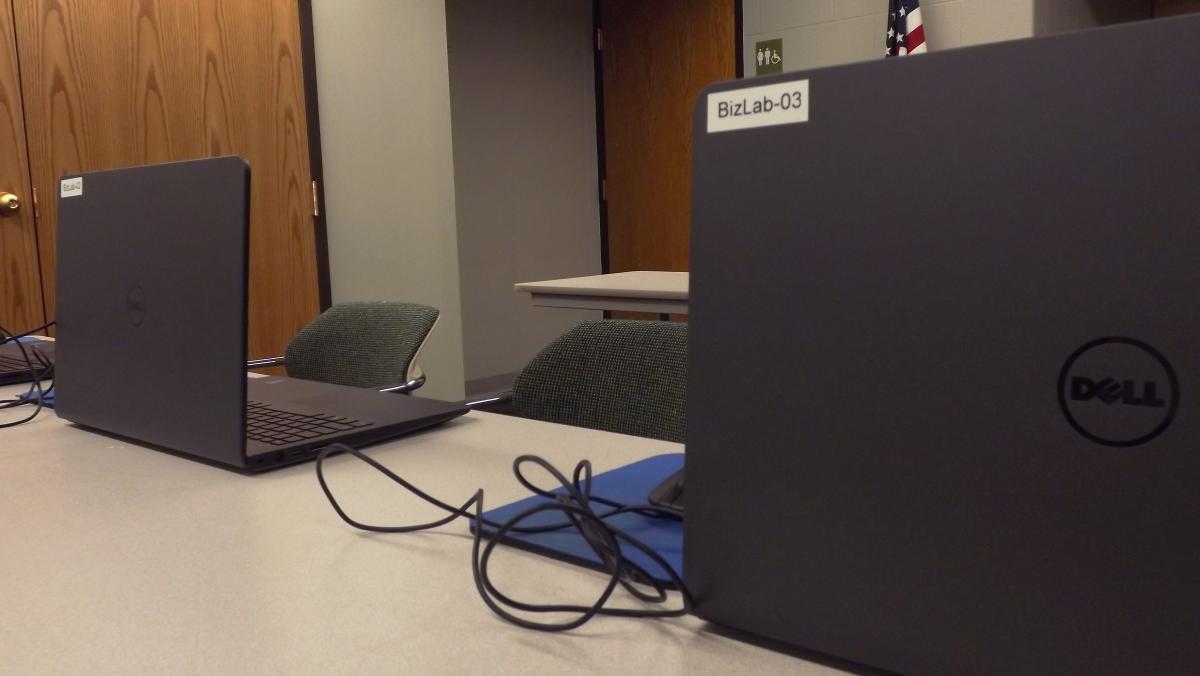 Small Business Outreach
Recognizing a need to better serve local businesses, the Ashland Public Library provided free outreach services, including education, reference and research, and customizable training. The project expanded the range of services and programs available to businesses, entrepreneurs, and patrons. The Business & Outreach Librarian met with company owners, assessed their needs and planned trainings with those requests in mind.  Trainings included a group session on Excel facilitated by the Ashland County Chamber of Commerce. A local accountant held a session to help business owners have a more productive relationship with their accountants. Grant funds purchased computer hardware, software, and a projector. A post survey indicated that 93 percent of participating businesses reported an increase in knowledge regarding the topic at hand. 
IMLS Funds: $13,345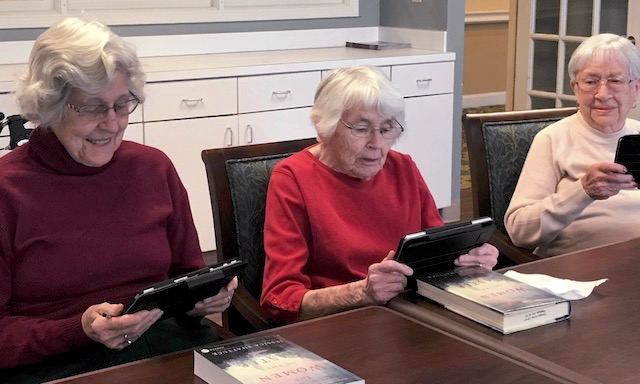 STEM for Seniors
Staff from Westlake Porter Public Library trained local high school volunteers to help senior citizens at residential facilities increase technology skills. The teens received sensitivity training to help them empathize with the visual, auditory, and mobility issues the seniors faced. They helped seniors learn to use tablets, by introducing terminology, touchscreen commands, Internet access, email, and apps such as YouTube. The teens also demonstrated STEM technology, such as electronic circuits with motorized parts, robots, wearable technology, and 3D printing. The project leaders found that seniors were more interested in tablet instruction than the STEM technology, and individualized instruction worked better than a pre-set curriculum. The project succeeded in making senior citizens more comfortable with technology and encouraged intergenerational teamwork.
IMLS Funds: $3,404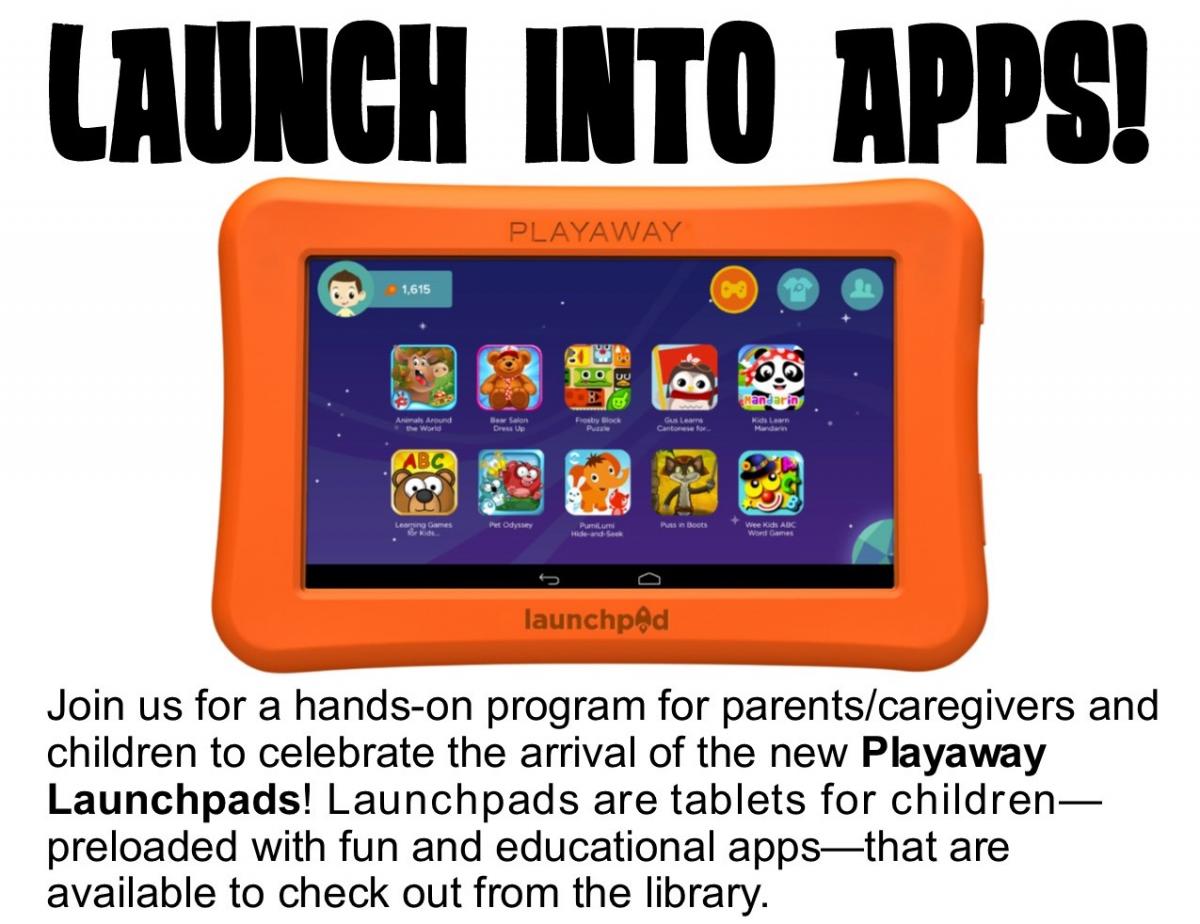 Closing the "App Gap"
Youth Services librarians from Warren-Trumbull County Public Library developed a hands-on parent/child program featuring low- to no-cost educational apps for children ages 3 to 12 years. The apps were researched by staff and selected to support and compliment Ohio's Early Learning and Development Standards and New Leaning Standards. Grant funds supported the purchase of 61 tablets, which were loaded with ad-free content, incorporated into the program, and made available for checkout. Detailed hand-outs were also created to supplement the program and were available for general distribution in the library. While the library did not attract large numbers of parents and caregivers to the education programs, feedback from those who did attend was overwhelmingly positive.
IMLS Funds: $4,999
Review recent Grants to States projects from this state library in the State Program Report database.
Search the Awarded Grants Database for additional details about awards in this state.
View the IMLS funding by state report - Ohio (PDF 1.04 MB) with additional information about all IMLS funding for this state (FY 2011 – FY 2016).
Five-Year Plan Highlights
Goal 1: Learning - Engaging and empowering learning experiences. The State Library of Ohio supports programs and experiences that assist libraries in preparing individuals to be active learners and full participants in the local communities and the global society.
Projects include:

Partnerships and initiatives that improve library staff knowledge and skills
Support for the Library Leadership Ohio and ILEAD Ohio programs
Summer reading program resources, including Collaborative Summer Library Program and USDA Summer Food Service Program
Early literacy experiences, including the Ohio Ready to Read (ORTR) initiative and Every Child Ready to Read® @ your library ® (ECRR)
Consultant services to all types of libraries
Goal 2: Community - Community anchor institutions. The State Library of Ohio promotes libraries as strong community anchors that enhance civic engagement, cultural opportunism and economic vitality.
Projects include:

Strategic planning assistance and library design/space planning services
Guiding Ohio Online program for digital literacy training
Library support through the Serving Every Ohioan (SEO) Center (electronic resources, collection support, shared integrated library system (ILS), On-Demand Technology Training, and digitization services)
Goal 3: Content - Discovery of knowledge and cultural heritage. The State Library of Ohio supports exemplary stewardship of library collections and promotes the use of technology to facilitate discovery of knowledge and cultural heritage.
Projects include:

Ohio Memory digitized collections
Ohio Digital Network implementation to expand access to Digital Public Library of America resources
Digitization information and resources for libraries
Grant program to support library materials digitization
Goal 4: Access - Sustain access to knowledge. The State Library of Ohio works to sustain and increase access to information and ideas.
Projects include:

Electronic databases through Libraries Connect Ohio partners (INFOhio, OhioLINK, and OPLIN)
Statewide resource sharing
Ohio Digital Library eBook collections
Support for the Blind and Physically Disabled Program through Talking Book resources and collaborations
IMLS Data Collection
State Library Administrative Agency Survey
The State Library Administrative Agency Survey (SLAA) provides descriptive data about state library agencies for all fifty states and the District of Columbia.
Public Libraries Survey
The Public Libraries Survey (PLS) provides national descriptive data on the status of public libraries in the United States and its territories. Explore state profiles representing more than 9,000 public library systems and over 17,000 public library outlets.
Content last reviewed on
January 23, 2019