IMLS to Convene 100 Museum and Cultural Leaders
on their evolved mission to support all post pandemic communities
Agenda will include keynotes from IMLS Director Crosby Kemper and President's Committee on the Arts and Humanities Executive Director Tsione Wolde-Michael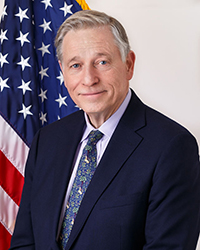 Washington, DC— Institute of Museum and Library Services (IMLS) Director Crosby Kemper and President's Committee on the Arts and Humanities (PCAH) Executive Director Tsione Wolde-Michael will headline the agency's first convening of museum leaders since the COVID-19 pandemic began in 2020. The leaders will exchange lessons learned and paths forward for the museum field on March 2 and 3 at the National Press Club in Washington, DC.
Deputy Director Laura Huerta Migus from the IMLS Office of Museum Services will lead the convenings, with an eye toward building on lessons learned during the global pandemic. This will include reminders of the inspirational and healing role of museums in times of crisis, their importance in the preservation of our rich heritage, and the invitation for all to share in their missions. These new and strengthened capacities helped many museums respond to the call to create new opportunities for dialogue and healing.
These opportunities also brought universal leadership and management challenges to the fore, including issues of defining programmatic excellence for internal and external stakeholders, business models for financial stability, partnership potentials, service to communities, and civic leadership and engagement.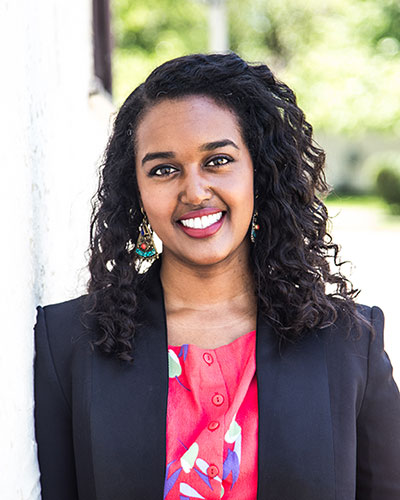 "As the largest investor in museums' missions and capacity building, IMLS is uniquely positioned to serve as an equitable convener of museum leaders to discuss the future of museums," said Huerta Migus. "Our end goal is to work directly with museum professionals to inform future strategies, programs, initiatives, and funding opportunities offered by IMLS."
Event speakers include Deputy Director Huerta Migus, IMLS Director Kemper, American poet and literary critic Adam Kirsch, Director of SMU Meadows School of the Arts DataArts Program Zannie Giraud Voss, Slover Linett Co-founder Peter Linett, and PCAH Executive Director Wolde-Michael, among others. Shelly Lowe, Chair of the National Endowment for the Humanities and Dr. Maria Rosario-Jackson, Chair of the National Endowment for the Arts have also been invited to speak on Friday morning.
Members of the media are invited to attend each day's opening keynote sessions from 8:30–10 a.m. ET and the plenary sessions throughout each day. For the full event agenda and session times, please visit imlsmuseumconvening.cmpinc.net/agenda/.
Members of the media interested in attending, please reach out to Erica Jaros at ejaros@imls.gov. While the event is invitation only, IMLS will release a post-event report including the recordings of the keynote speakers in coming weeks.
About the Institute of Museum and Library Services
The Institute of Museum and Library Services is the primary source of federal support for the nation's libraries and museums. We advance, support, and empower America's museums, libraries, and related organizations through grantmaking, research, and policy development. IMLS envisions a nation where individuals and communities have access to museums and libraries to learn from and be inspired by the trusted information, ideas, and stories they contain about our diverse natural and cultural heritage. To learn more, visit www.imls.gov and follow us on Facebook and Twitter.