FOR IMMEDIATE RELEASE
IMLS Press Contact
Giuliana Bullard
202-653-4799
gbullard@imls.gov
STEM Expert Dr. Marvin D. Carr Joins IMLS
Washington, D.C.—The Institute of Museum and Library Services announced today that Dr. Marvin D. Carr has joined the agency as STEM and Community Engagement Advisor.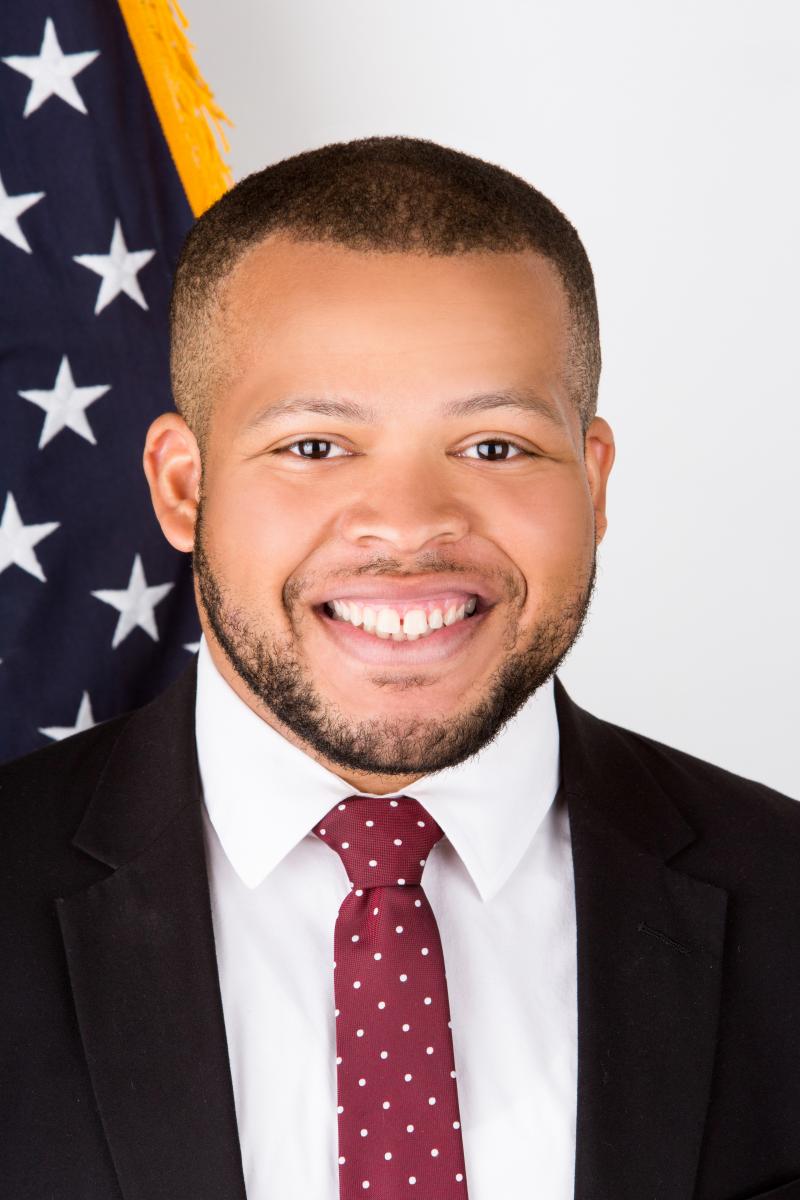 Dr. Carr previously served as Policy Advisor for STEM Education, Innovation, and Diversity to U.S. Chief Technology Officer Megan Smith in the White House Office of Science and Technology Policy.
"Our libraries and museums serve as important community resources that provide environments where young people, along with their families and caregivers, can learn, develop inquiry skills and be inspired. STEM learning experiences and the opportunity to engage youth with STEM professionals offered in museums and libraries help prepare them for long term educational success," said IMLS director Dr. Kathryn K. Matthew. "Dr. Carr brings to IMLS strong research and analytic skills in the areas of educational psychology, STEM education, and indicators about entry into STEM careers. His expertise will greatly enhance our STEM partnerships and engagement of STEM experts."
A Detroit native, Dr. Carr has worked with federal agencies, local leaders, the business community, and academia to support access to STEM for all Americans, especially those on the margins. Part of his work involved leveraging local engagement and community resources to enhance the STEM and Innovation aspects of the White House's STEM polices and President Obama's My Brother's Keeper Initiative, which promotes opportunity creation for all young people.
Before joining the White House, Dr. Carr worked with schools and government in Baltimore to implement STEM training and tutoring for inner city youth and their parents. He has a Bachelor of Science degree in electrical engineering from Morgan State University, a Master of Science degree in systems engineering from the University of Maryland, Baltimore County, and a doctorate in electrical engineering from Morgan State.
Dr. Carr joins IMLS as it works to pull together best practices in the STEM area. The STEM Expert Facilitation of Family Learning in Libraries and Museums, or STEMeX, initiative will provide grants up to $1,000,000 for projects of up to two years. Funded through the National Leadership Grants program, STEMeX has a goal of addressing challenges faced by museums and libraries and advancing practices in that field. Applications were due May 1 and the first STEMeX grant awards should be announced in coming months.
About the Institute of Museum and Library Services
The Institute of Museum and Library Services is the primary source of federal support for the nation's 123,000 libraries and 35,000 museums. Our mission is to inspire libraries and museums to advance innovation, lifelong learning, and cultural and civic engagement. Our grant making, policy development, and research help libraries and museums deliver valuable services that make it possible for communities and individuals to thrive. To learn more, visit www.imls.gov and follow us on Facebook and Twitter.