Editor's Note: This blog is part of a series highlighting the Museums for All program, a cooperative initiative between IMLS and the Association of Children's Museums to offer a signature access program that encourages families of all backgrounds to visit museums regularly and build lifelong museum habits. Any museum can participate. To register your institution, click here!
By Amy Gaulke
Sciencenter
The mission of the Sciencenter is to inspire excitement for science through interactive exhibits and programs that engage, educate, and empower. With the introduction of the Museums for All program in 2014, the Sciencenter has been able to extend this mission by removing the financial barrier for families to visit the museum.
Prior to the start of this program, Sciencenter staff and board members embarked on a listening tour throughout Ithaca to hear first-hand about the primary issues facing our community and how the Sciencenter could help address them. During this time, we met with local program directors, youth case workers, community leaders, and corporate CEOs. A high percentage of those interviewed shared concerns regarding the growing disparity of income levels and how that leads to a widening gap in opportunities for our youth population. In response, the Sciencenter launched the Museums for All program in September 2014. Under this program, the museum offers $1 admission to anyone in a family who presents an Electronic Benefits Transfer (EBT) card at the admissions desk.
According to Sciencenter executive director Charlie Trautmann, "Museums for All advances the Sciencenter's vision that all young people, regardless of financial means, should have the opportunity to experience the Sciencenter and be empowered to use science in shaping a better future."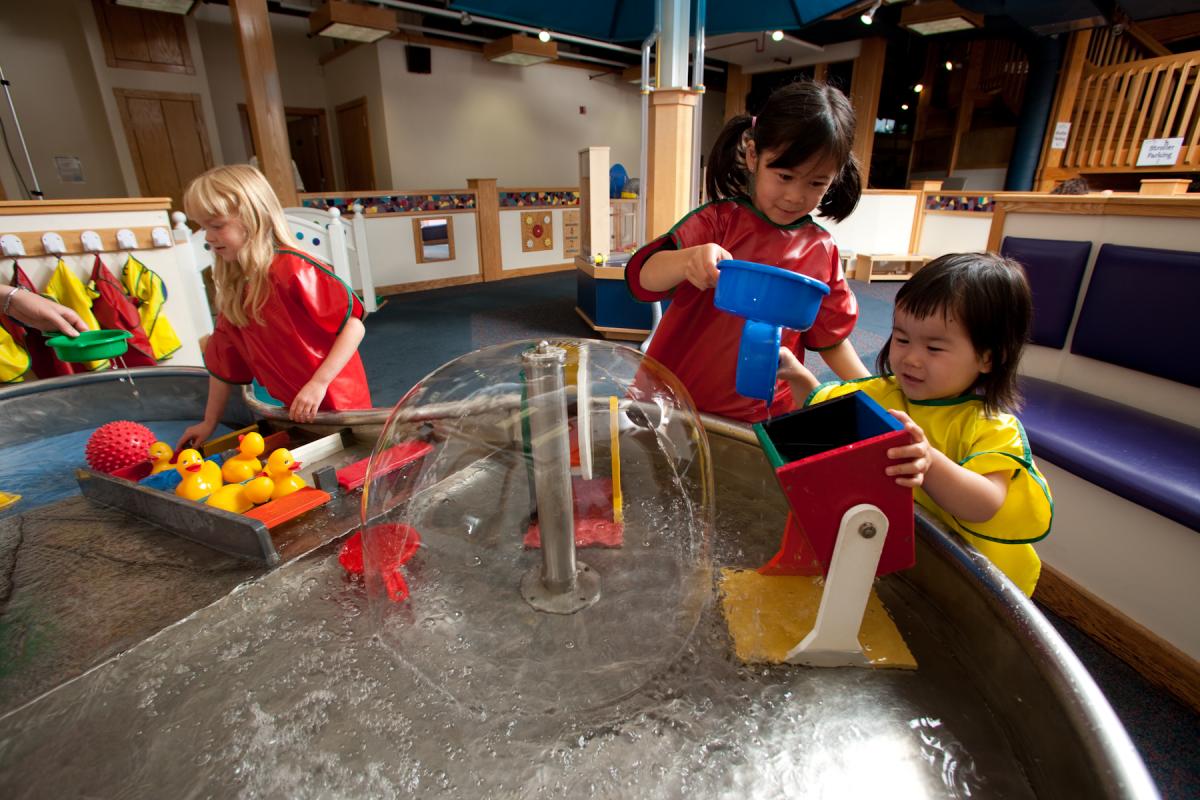 (Photo Courtesy of Sciencenter: The Curiosity Corner provides open-ended exploration for toddlers.)
Museums for All provides all families with the opportunity to explore science in an accessible way – whether through the Sciencenter's hands-on activities and exhibits or through interactive, educational programs – and in turn, break through the misnomer that museums are exclusive. This program is also a stepping stone program that helps us to identify families who may benefit from our other access programs. When a guest obtains admission through Museums for All, our staff is then able to provide them with an introduction to our Membership Access Program, which affords free memberships to qualifying low income families.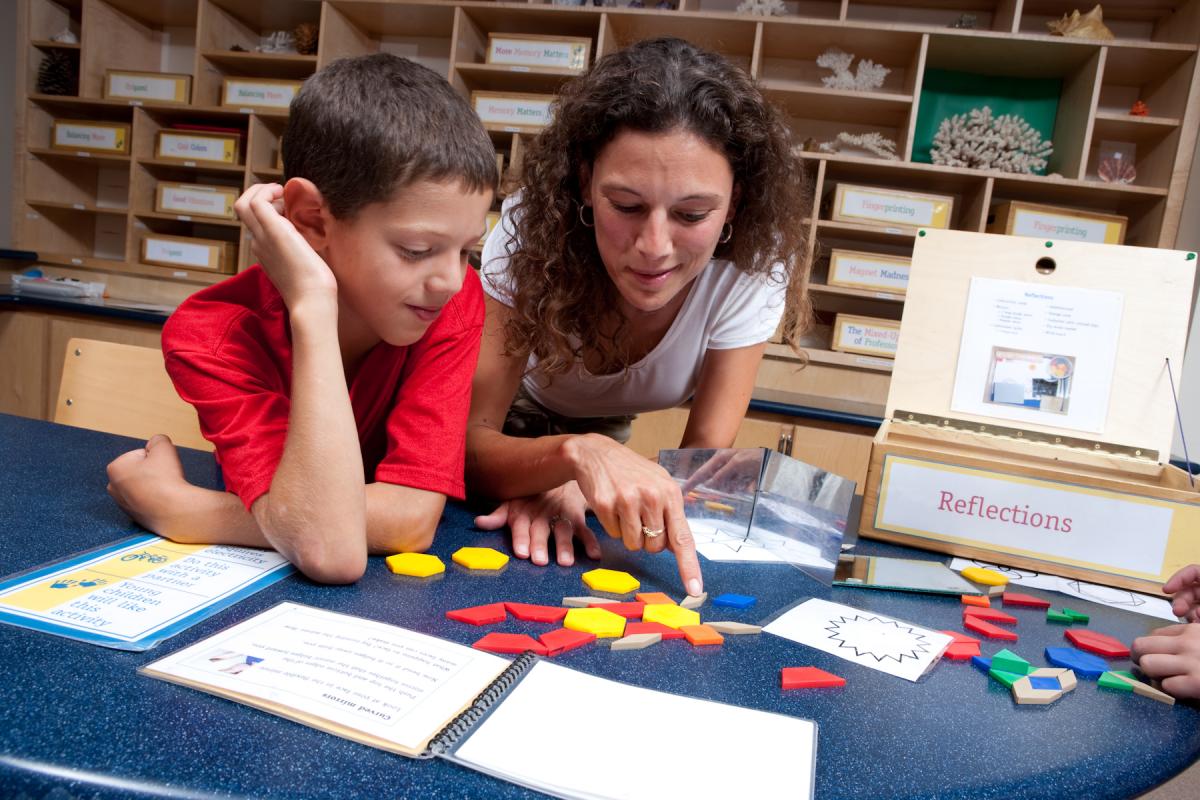 (Photo Courtesy of Sciencenter: The Discover Space offers families space to explore science together.)
Since its commencement, 1,847 residents have visited the Sciencenter through the Museums for All program. In this time we have heard positive feedback from guests including this comment, "Thanks for the $1 admission. What a great way to build a better future and ensure that all families can benefit from your facility." We have also received feedback from museum members who do not utilize the program but recognize its value, "The Sciencecenter is a true community treasure with engaging exhibits and activities for toddlers and up. Discounted rates make sure everyone can enjoy the Sciencenter!"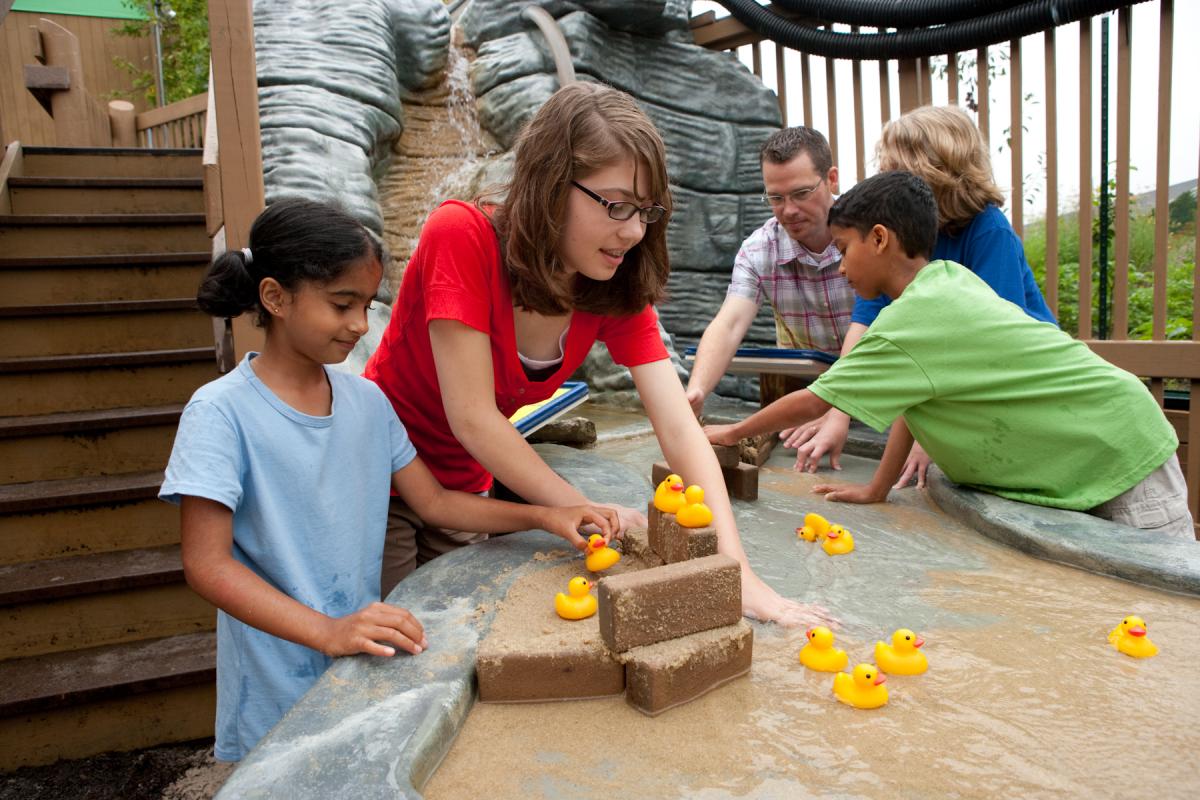 (Photo Courtesy of the Sciencenter: Museum visitors enjoy outdoor exhibits at the Sciencenter.)
As this program continues to grow at the Sciencenter, we have expanded our marketing efforts to local social service organizations to share valuable information and to further extend our mission of accessibility throughout the community.  Museums for All is an important complement to our portfolio of access programs, and helps us increase access to those who have the greatest financial need.
Amy Gaulke is public and media relations manager at the Sciencenter in Ithaca, New York.