The resources below were prepared by federal agencies and private non-profit organizations with experience in disaster planning and response to help with the recovery process. This is not an exclusive list, but rather reflects some of the many resources available to assist cultural institutions. Contact imlsinfo@imls.gov to share additional resources or to request further information.
Recovery Resources
The Institute of Museum and Library Services participates in the Heritage Emergency National Task Force, a partnership of 42 national service organizations and federal agencies created to protect cultural heritage from the damaging effects of natural disasters and other emergencies. Our Response and Recovery Resources Page, maintained by FEMA and the Smithsonian Institution, provides an excellent place to find support in your recovery efforts. Other useful sites include:
How to Salvage Objects Affected By Water
The following sites provide information about how to protect objects affected by water: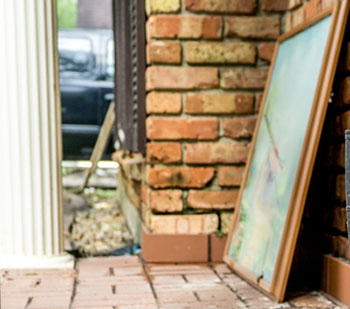 Professional Support with Recovery
The National Heritage Emergency Responders, a team of conservators and other collections care professionals with expertise in emergency response for cultural heritage collections, are ready to assist. Call 202.661.8068 (available 24/7) or e-mail nhr@conservation-us.org.
Grants for Those Affected By Hurricanes
Institutions recovering from hurricane damage may apply for grants. Here are some opportunities: