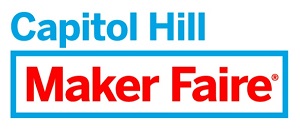 Nation of Makers, along with the Institute of Museum and Library Services and the Congressional Maker Caucus, will host the 2021 Capitol Hill Maker Faire on Monday and Tuesday, December 6th and 7th. This year, for the second year, the Faire will be held virtually. This year's theme is "Building a Better World: Resiliency through Making."
This dynamic event will celebrate trends and drivers of the popular Maker Movement. Making embraces innovation, creativity, and learning to improve communities and create a better future. The movement draws together tech enthusiasts, crafters, families, educators, tinkerers, hobbyists, engineers, science clubs, authors, artists, students, and commercial exhibitors to explore invention, creativity and, resourcefulness.
SCHEDULE OF EVENTS
Monday, December 6

11:30 AM
Opening Remarks Crosby Kemper, Director, Institute of Museum and Library Services, Dorothy Jones-Davis, Executive Director, Nation of Makers
12:00 PM
Introductory Remarks Katherine Maloney, Executive Director, Infosys Foundation USA
12:15 PM
Education Post-Pandemic: Bridging Learning Divides through Making Moderator: Dora Medrano. Speakers: Eric Saliim, Vi Ha, Cara Lesser, Molly Boyd
1:15 PM
Long Term View on Investments in Making at the Institute of Museum and Library Services Moderator: Cyndee Landrum. Speakers: Emily Knox, Lisa Regalla, Pamela Van Helsema, Amelia Anderson
2:15 PM
A Road to Prosperity Via Making: Workforce Development and Entrepreneurial Programs in Makerspaces Moderator: Irene Revelas. Speakers: Megan McNally, Kimberly Freeze, KT Todd
3:15 PM
Resiliency for All: Community-Led Maker Efforts that are Creating Solutions for Community Needs Moderator: Dorothy Jones-Davis. Speakers: Demetrius Norman, Rachel Sadd, Brad Halsey, Sonya Pryor-Jones
4:15 PM
Crowdsourcing Solutions: How We Can Continue to Use Makers in the Next Crisis Moderator: Sabrina Merlo. Speakers: Meghan McCarthy, Jarone Lee, MD, MPH

Tuesday, December 7

1:00 PM–5:00 PM
Maker Showcase View exhibits from makers across the United States!
REGISTRATION & ONLINE RESOURCES
Click here to view the full schedule of events, speakers and moderators online.
Click here to register online, registration is free and open to the public.
Visit the Nation of Makers website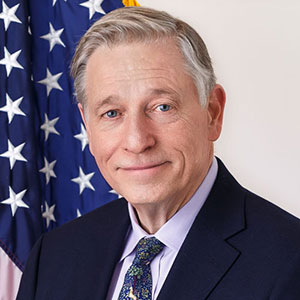 Crosby Kemper
Crosby Kemper is the sixth director of the Institute of Museum and Library Services. He was commissioned by the White House on January 24, 2020, following his confirmation by the United States Senate. IMLS, an independent government agency, is the primary source of federal support for the nation's museums and libraries.
Kemper is a dedicated advocate for education and learning for people of all ages and backgrounds. He comes to IMLS from the Kansas City Public Library, where as director, he established the library as one of the city's leading cultural destinations and a hub of community engagement. Kemper also recently served as chair of the board of directors of the Schools, Health, & Libraries Broadband Coalition, which supports open, affordable broadband connections for local community organizations. His full biography is available on the IMLS website.
Cyndee Landrum
Cyndee Landrum was appointed as the Deputy Director, Office of Library Services in June 2019. In her current role she collaborates with IMLS's senior leadership to support agency priorities, policy and partnerships, and provide leadership and direction for the library grant programs.