Conversations with Crosby is an ongoing series of discussions with special guests on the importance of our cultural institutions in preserving heritage and sharing ideas.
Do I contradict myself?
Very well then I contradict myself,
(I am large, I contain multitudes.)
—Walt Whitman, "Song of Myself"
How often do we mistake language complexity for intelligence and jargon for precision? Why don't we use "stride" in place of "walk" in conversation? And is critical thinking absent from American society?
IMLS Director Crosby Kemper welcomes acclaimed writer Francine Prose to discuss the power of words; the beauty, humor, and humanity of contradiction; and how arts, humanities, museums, and libraries help people of all ages reflect more deeply on the world around them.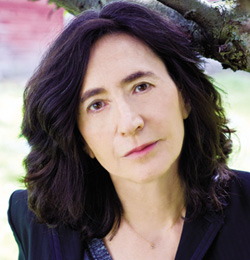 Francine Prose
Francine Prose is the author of twenty-one works of fiction including the highly acclaimed Mister Monkey; the New York Times bestseller Lovers at the Chameleon Club, Paris 1932; A Changed Man, which won the Dayton Literary Peace Prize; and Blue Angel, which was a finalist for the National Book Award. Her works of nonfiction include the highly praised Anne Frank: The Book, The Life, The Afterlife, and the New York Times bestseller Reading Like a Writer, which has become a classic.
The recipient of numerous grants and honors, including a Guggenheim and a Fulbright, a Director's Fellow at the Center for Scholars and Writers at the New York Public Library, Prose is a former president of PEN American Center, and a member of the American Academy of Arts and Letters and the American Academy of Arts and Sciences. She is a Distinguished Writer in Residence at Bard College.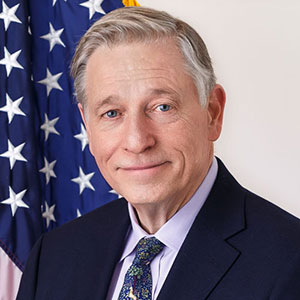 Crosby Kemper
Crosby Kemper is the sixth director of the Institute of Museum and Library Services. He was commissioned by the White House on January 24, 2020, following his confirmation by the United States Senate. IMLS, an independent government agency, is the primary source of federal support for the nation's museums and libraries.
Kemper is a dedicated advocate for education and learning for people of all ages and backgrounds. He comes to IMLS from the Kansas City Public Library, where as director, he established the library as one of the city's leading cultural destinations and a hub of community engagement. Kemper also recently served as chair of the board of directors of the Schools, Health, & Libraries Broadband Coalition, which supports open, affordable broadband connections for local community organizations. His full biography is available on the IMLS website.
Download the recorded transcript (PDF, 128KB)
For more information about upcoming events, please subscribe to email updates or check the IMLS event page.