You are here
National Medal for Museum and Library Service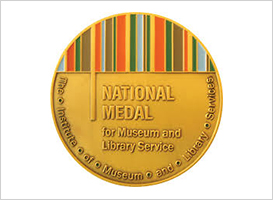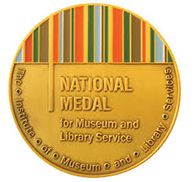 The National Medal for Museum and Library Service honors outstanding institutions that make significant and exceptional contributions to their communities. Selected institutions demonstrate extraordinary and innovative approaches to public service, exceeding the expected levels of community outreach. The winners are honored at a National Medal award ceremony held in Washington, D.C.
Through a cooperative agreement, IMLS is working with StoryCorps, a national nonprofit organization dedicated to recording, preserving and sharing the stories of Americans from all backgrounds and beliefs. Together, the two organizations are documenting personal stories that demonstrate the ongoing impact of these award-winning institutions. Read more
Nominate Your Museum or Library
The nomination period for the 2016 National Medals has closed. Please check back here for updates on next year's nomination process.
Learn More About the Nomination Process.
Blog Posts
Post date:
April 14, 2016
Post date:
April 14, 2016
Publications